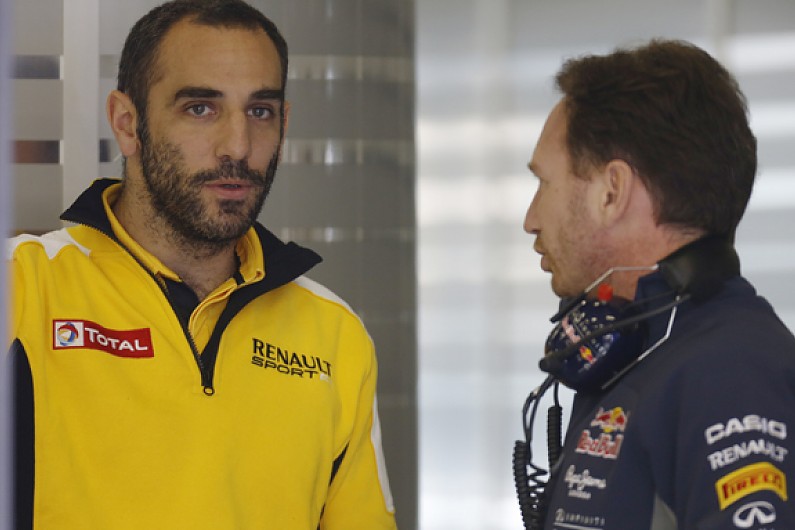 Renault insists that it is not too concerned at Red Bull boss Dietrich Mateschitz's threats to quit Formula 1 - because it is convinced it can turn its campaign around.
Mounting frustrations about the performance of Renault's 2015 engine in the early races prompted Mateschitz to warn last weekend that he could pull his teams out of F1 if their competitiveness does not improve.
Renault F1 engine chief Cyril Abiteboul acknowledged that the stance did heap extra pressure on his company to perform, but was adamant a proper recovery plan was in place.
"Engine technology is not something you can easily analyse on a Sunday evening," he said after the Chinese GP.
"We need to take into account what's happening on Sunday but there is already a plan of what we want to do for the rest of the season.
"There is a new specification coming with more power, as we don't have enough power. It just increases our appetite to win but can it increase the way that we do it?
"I'm not quite sure as engines are a long-term plan. We don't want to rush into anything."
Renault has been on the receiving end of frequent criticisms from Red Bull chiefs this year after its difficult start to the campaign.
Abiteboul says he understands why they are so outspoken though, because he says the French car manufacturer shares their frustrations.
"There is no issue with Red Bull in the sense they are a team that wants to be successful and has big ambitions," he said. "We understand why they are frustrated.
"We are not just a supplier. We are racers and we are also extremely frustrated.
"It is all about understanding each other's philosophy, issues and supporting each other rather than trying to drag each other down.
"Maybe we need to assess the way they are working while they have to assess our side of engine development. It's not a short-term project and we can work with each other."