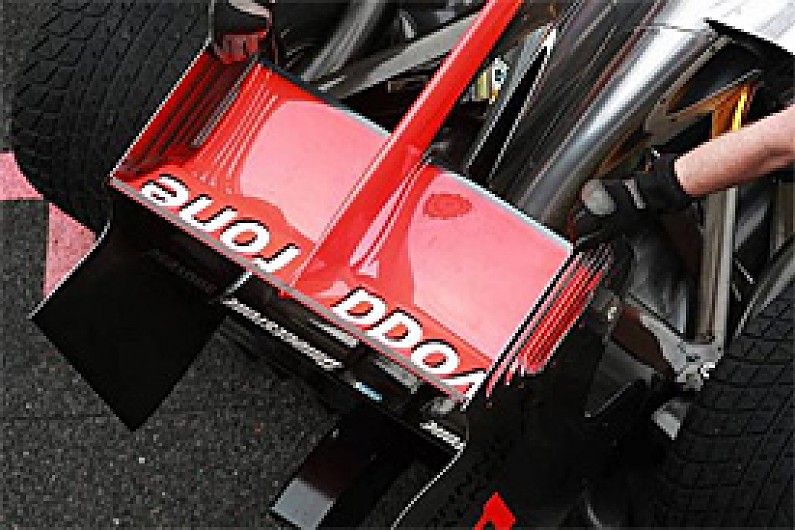 Red Bull Racing boss Christian Horner has revealed that his team and Ferrari are seeking clarification from the FIA about the legality of McLaren's rear wing design.
The design of the MP4-25 was the subject of discussion during last week's final pre-season test at Barcelona in Spain - amid suggestions that the layout of its airbox and engine cover was helping to stall the rear-wing at high-speed and delivering the car extra straight-line performance.
Now, Horner has revealed, his team and Ferrari have taken the matter to the FIA to ask whether the governing body believes it to be legal.
"There's a bit of a fuss over McLaren's rear wing," Horner said during a lunch with British newspaper journalists.
"They have a slot on it and they can pick up a lot of straight-line speed. I think it will get resolved before the first race. We've asked the FIA for clarification although I think Ferrari are probably more excited than we are to be honest."
Horner said that the introduction of wing slot-gap separators several years ago was designed to stop attempts to stall wings - but he thinks the McLaren design could be being used as a way of getting around the regulations.
"Basically, if you stall the wing you take all the drag off it and pick up straight-line speed," he said. "It's something that's been done quite a lot over the years but with the wing separators you're not supposed to do that.
"Our question ultimately will be: 'Is it clever design or is it in breach of the regulations'?"
He added: "They must be very confident that it's legal. I would think it will be legal."