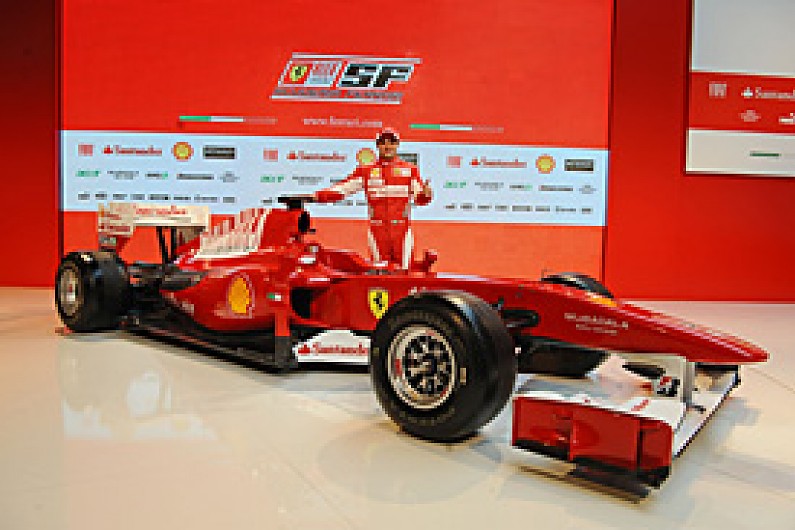 Felipe Massa has no concerns about going up against Fernando Alonso at Ferrari this season, despite the high expectations surrounding his Spanish team-mate.
Alonso has joined Ferrari with his sights firmly set on bringing the world championship back to Maranello.
And although most of the pre-season focus has been on Alonso, Massa insists he is not worried about being left in the shadow of his team-mate - having experienced a similar situation alongside Michael Schumacher and Kimi Raikkonen over recent years.
"The expectations as far as my team-mate is concerned I've been living with for many years now," he said at the launch of the new car in Maranello on Thursday. "When there's a new driver at Ferrari, there are great expectations and the goal is to work well as a team, to be complete.
"I'll have a very strong team-mate. I've always done good work, learned a lot, shown many times that I'm able to win and fight, whoever my team-mate was. Michael is a friend and I learned a lot from him, but on the track we'll be competitors. Although we'll have a good relationship, as always. I'm happy that he's cheering for me."
Massa also believes that work to improve safety still needs to continue, even though he survived an horrific accident during qualifying for last year's Hungarian Grand Prix.
"I had a really unbelievable accident," he said. "But naturally safety is something we're working on every single day. We have to continue like this and there will be much more work to do also amongst us drivers and on the tracks to improve.
"On a personal level I'm happy that with everything that happened nothing has changed in my work."