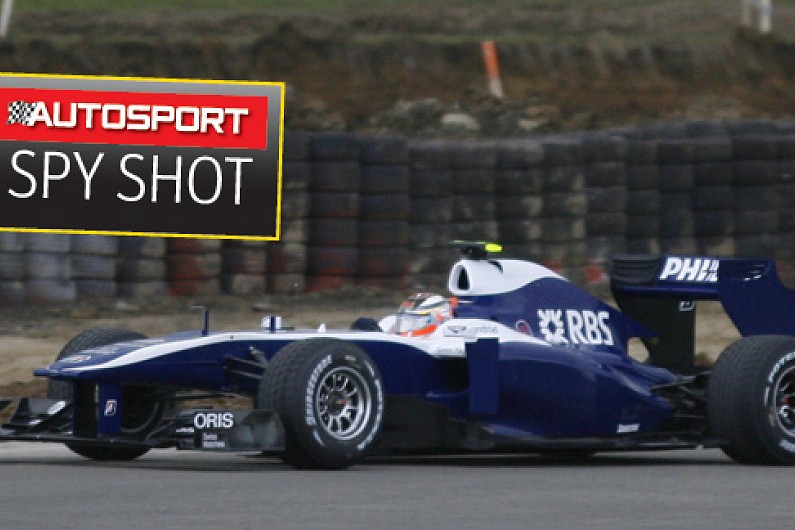 Williams has broken cover with its new FW32 at Silverstone today, completing its first run ahead of a maiden test at Valencia next week.
AUTOSPORT's exclusive spy shot of the new car during a filming day shows it to be a radical departure from the team's 2009 challenger - featuring the Red Bull Racing-type high raised nose that could well become common throughout the grid
Williams' new driver Nico Hulkenberg gave the machine, in blue and white colours that have not yet been fully liveried, its first try out. The car was only fired up for the first time in the early hours of the morning.
Sam Michael, the Williams technical director, told AUTOSPORT recently that the car would be a big departure from the FW31.
"The FW32 is a clean-sheet design from front to back," he said. "It's pretty much brand new from an aerodynamic point of view."
"The fact that we had a consistent car across all of the tracks in 2009, and wiped out a lot of the vices that we had in the previous car, gives us confidence."
Williams is scheduled to join the majority of current teams at Valencia next week for the first official pre-season test, which begins on Monday.