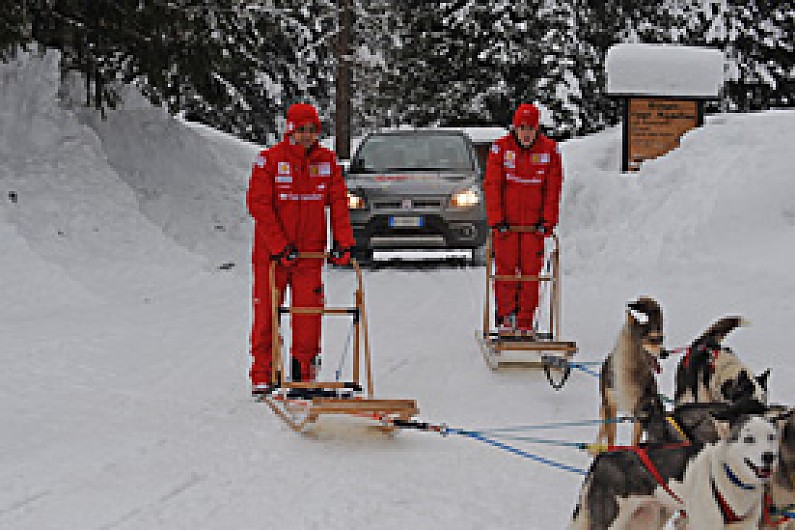 Felipe Massa says he is already enjoying a great relationship with new Ferrari team-mate Fernando Alonso.
The Brazilian dismissed suggestions that there would be tension between the duo and said the atmosphere was more cordial than it had been when he was paired with Kimi Raikkonen.
"Things have started extremely well," Massa said. "We've already started to speak a lot about the car and what to do to have a competitive car.
"I've spoken more to Fernando now than in three years with Kimi. Perhaps this was not difficult because Kimi of course did not like to speak much, but I also worked extremely well with Kimi, even without speaking. So it was fine. I think we can have a very good relationship and we can work extremely well together."
Massa said both drivers recognised that it was in Ferrari's interest for them to work in harmony.
"I think we need to work well together otherwise it will not be positive for either of us or for the team," he said. "We are in a very important team, we know what we have to do, and we know if we work well together on the professional side we can have a better car on the track.
"I really don't think there will be a fire, and we can work well together. We can develop a great car.
"On the track definitely I want to be in front and he wants to be in front, but that's the sport. I'm pretty motivated that we can do well together and do a good job."
Alonso and Massa had disagreements after on-track incidents in Spain and Germany in 2007, and last autumn Massa had to clarify comments in which he appeared to suggest that Alonso had prior knowledge of the Singapore 2008 'crashgate' plot. But Massa insisted all such spats were now behind them.
"As for the problems, we have discussed it," he said. "You've all seen what happened in 2007 when we spoke in Germany. I gave my compliments to him for the race and he said I had done something not honest, but it was not true so I just talked to him about it and then he said he was sorry, and that was it.
"It's like when you go and talk to your mother and then everything goes on as normal once you've said you're sorry. Personally I have no problems, there are no strange feelings or opinions about Fernando."