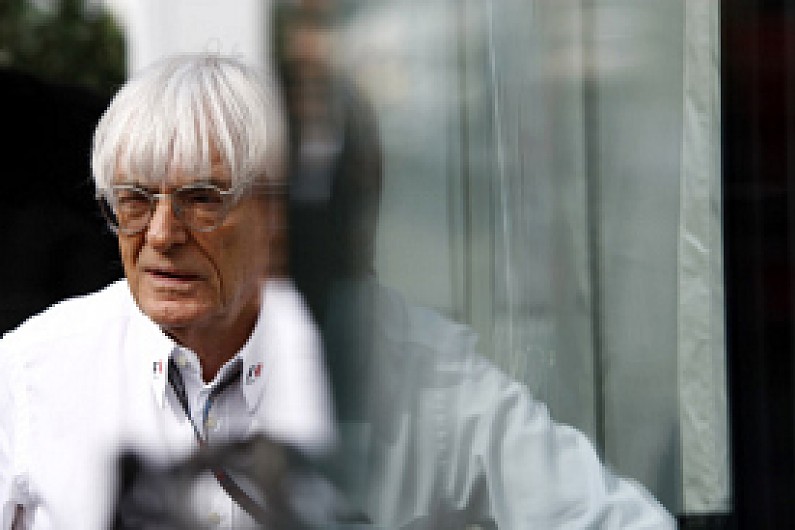 Formula 1 supremo Bernie Ecclestone has denied having given Donington a further extension to its deadline, and says the circuit's boss Simon Gillett is breaching his contract.
Gillett said in a statement on Monday that the circuit was handed a new two-week deadline extension to prove its credentials to host the 2010 British Grand Prix.
"We can confirm that Donington Ventures Leisure Limited has another two weeks from today to further demonstrate our credentials for hosting the British Formula 1 Grand Prix and to provide full information regarding our financial backing and construction timescales," said Gillett.
Ecclestone, however, made it clear that Gillett has only been given two weeks to solve the contract breach, but that the deadline remained unchanged.
"We haven't decided to give Gillett another deadline at all," Ecclestone told Telegraph Sport. "We have informed him he is in breach of contract. The contract which we have gives him 14 days to remedy the breach. Most business contracts are like that.
"People interpret things the way they want to interpret them. It would be hard if you were standing in a court today arguing what he said was wrong.
"But he hasn't been given another deadline at all. He has been given, like the contract says, another two weeks to remedy the breach. No deadline has changed."
Ecclestone said he had not spoken to Gillett, but the F1 boss emphasised the deal with Donington would be over if Gillett doesn't rectify the situation in two weeks.
"I've been thinking he's going to come through all the way along because he's sort of led me to believe it's all OK," Ecclestone said. "But I have no reason to discuss anything with him. He's either going to remedy the breach or he isn't.
"If he isn't then that's the end of the story. If he is then we're going to have to make sure that he does all the other things that the contract provides for."