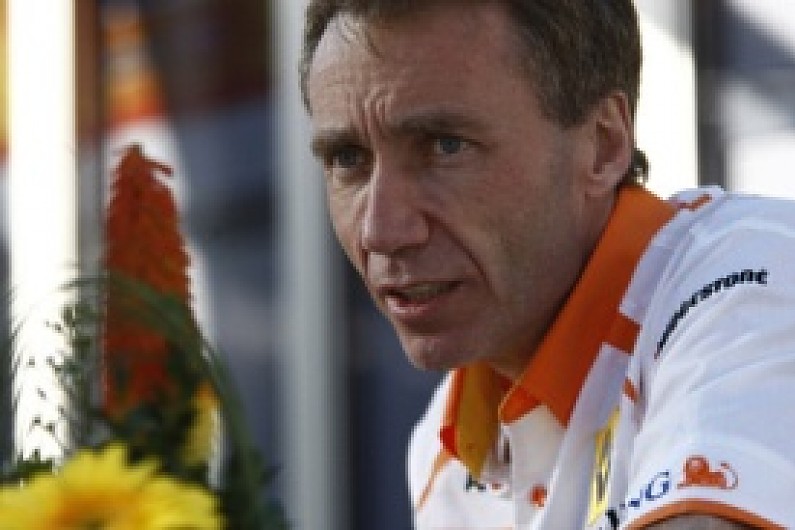 Renault boss Bob Bell says the French squad's first podium of the season in Singapore has lifted the spirits in the team ahead of the Japanese Grand Prix.
"This result obviously lifts the spirits of the whole team enormously and will be fresh in everyone's mind as we have back-to-back races this weekend.
"The team will therefore arrive in Japan feeling very upbeat," said Bell in a team preview ahead of the Suzuka race.
"The race in Japan might not be the easiest for us, but I think the level of motivation will be much higher."
Fernando Alonso finished in third place at the Marina Bay circuit after a very difficult week for Renault following the race-fixing scandal.
The Spaniard said the team deserved the result after having missed the opportunity before.
"To finish on the podium was a great feeling," said Alonso. "It was the result that we have been pushing for and the team really deserved this because we have been unlucky this year and lost many opportunities.
"Everybody in the team can be very proud as they did a great job all weekend and this was the perfect moment to get this result. I
"It's a great reward for all the hard work at the track and back in the factories in Enstone and Viry."