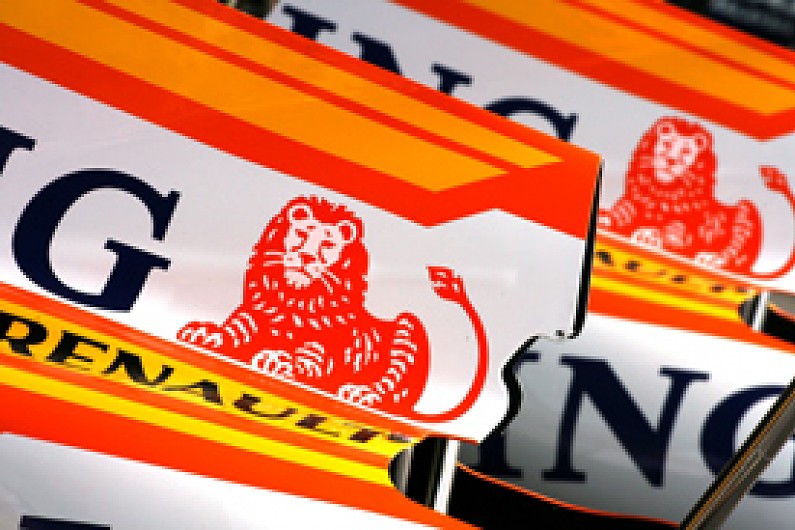 Renault title sponsor ING has terminated its deal with the French car manufacturer with immediate effect on the back of the team being found guilty of fixing last year's Singapore Grand Prix.
Just days after Renault was handed a two-year suspended ban for its involvement in causing a crash in Singapore 12 months ago to help Fernando Alonso win, ING dropped a bombshell in the early hours of Friday morning when it announced it was ending its involvement in the team immediately.
A statement issued by ING confirmed that it had chosen to pull its sponsorship deal because of the events of the last week.
"ING announced today that in light of the verdict of the World Motor Sport Council of 21 September 2009 concerning the events that occurred at the 2008 Singapore Grand Prix, ING will terminate the contract with Renault Formula 1 with immediate effect," said the statement.
"ING is deeply disappointed at this turn of events, especially in the context of an otherwise successful sponsorship. As announced on 16 February of this year, ING decided not to renew the three year sponsorship (2007-2009) contract with Renault F1 and to end its presence in Formula 1 after the 2009 season."
A spokesperson for the Dutch banking giants confirmed to AUTOSPORT that the decision will result in the ING logos being removed from the cars and other team areas.
However she stated that ING's commitment to trackside advertising would remain until the end of the year.
ING's decision comes hours after Spanish insurance company Mutua Madrilena announced that it was also ending its Renault sponsorship deal as it felt the team's involving in the race fixing scandal amounted to a breach of contract.