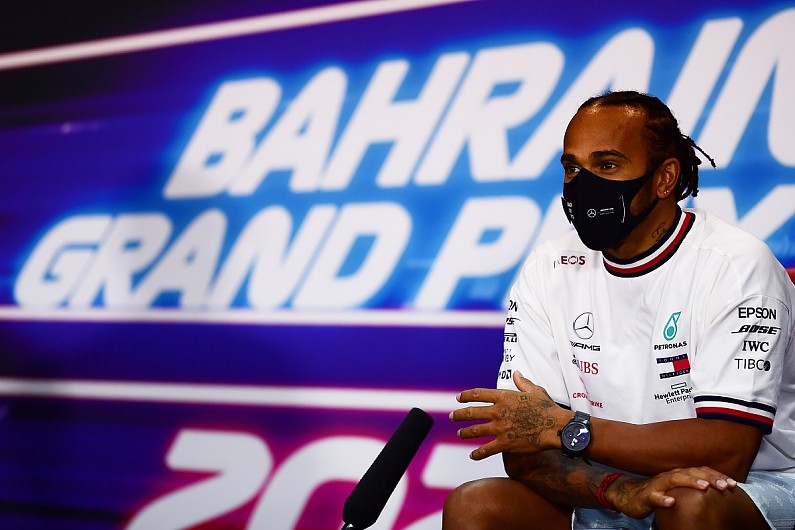 Lewis Hamilton says it would be an "incredible honour" if he were to receive a knighthood from the British monarchy in recognition of his sustained success in Formula 1.
The Mercedes driver has been strongly tipped to receive the award in the New Year Honours List following his record breaking and equalling achievements in F1's race win and championship totals in 2020.
Recent reports in the UK have suggested Hamilton will indeed be knighted - with the royal family's official Twitter account and that of prime minister Boris Johnson offering their congratulations to the British racer after he sealed his seventh title with victory in the Turkish Grand Prix.
When asked about the possibility of receiving a knighthood in the pre-event Mercedes press conference for this weekend's race in Bahrain, Hamilton said: "Well, firstly I would never, ever turn down the royal family.
"I've grown up in the UK and I'm an avid fan of them.
"It's very surreal to hear that when you've grown up watching the news like everyone else, and then your name is mentioned in the house of lords, the house of commons, or in parliament.
"It's very surreal with all the things going on in the world they have a moment to mention and acknowledge the work that I've done.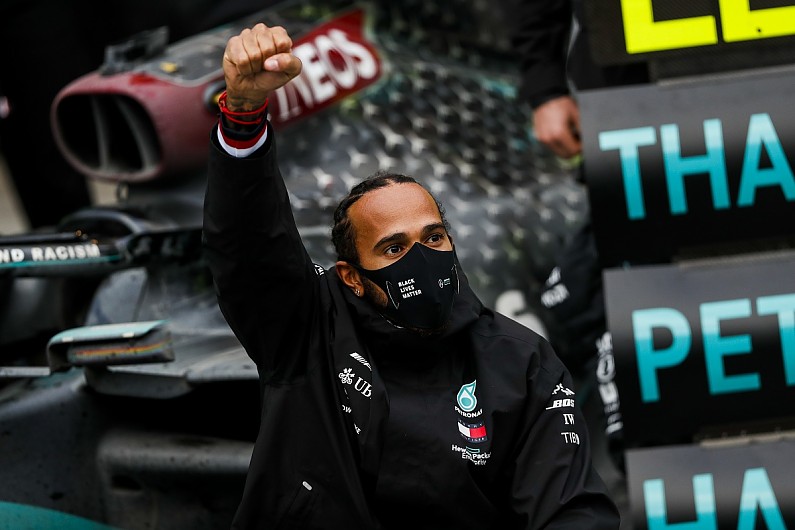 "Yeah, it's definitely a surreal experience seeing that.
"But as far as I'm aware, there's a lot of talk so I haven't thought that much about it.
"But it would be an incredible honour. There's no greater honour than your country recognising you and honouring you with such an award."
After Hamilton won the wet weather thriller at Istanbul Park earlier this month, the royal family's twitter account stated: "Congratulations to record-equalling seven-time F1 world championship title winner Lewis Hamilton - along with a record number of race wins, what an incredible achievement!"
Johnson's tweet read: "An impressive victory - well done Lewis Hamilton! You have made us all so proud."
The New Year Honours list is usually revealed a few days before the end of the calendar year, although recipients are usually made aware that they will be awarded ahead of its publication.

Reports have suggested that a number of parties, including British motorsport governing body, Motorsport UK, had contacted Johnson recommending Hamilton's award.