Alex Albon insists his Formula 1 season is going better than his qualifying difficulties have suggested, as he hit back at suggestions he is struggling.
The Thai driver endured another tough qualifying session for the British Grand Prix, as balance issues with the tricky Red Bull RB16 left him unable to get the most out of the car and he was left down in 12th place on the grid.
Although he is aware that his Saturday form could be better, he says his run of race results are nothing to be concerned about and that there were no worries on his side that Red Bull could look to replace him.
"Firstly, I don't see it as struggling," said Albon, who came close to winning the 2020 F1 opener in Austria before a clash with Lewis Hamilton which the Mercedes driver was penalised for.
"I feel like race one we had a very strong race, race two we finished fourth and race three we finished fifth. So if that's struggling then I'd be worrying about other things.
"I'm happy personally with the first few races, but things haven't gone our way. And to be honest, I'm not worried in the sense that I feel like it's been tough or it's going badly.
"It's just a tough qualifying and on my side I'm just focused on trying to get more comfortable with the car and extract the performance out of it."
PLUS: Red Bull matches Mercedes in Silverstone sun but cooling conditions could widen gap
Albon's priority at the moment is trying to find a consistent balance with his car over the varied corners on a track, with the RB16's inconsistent handling putting him on the backfoot.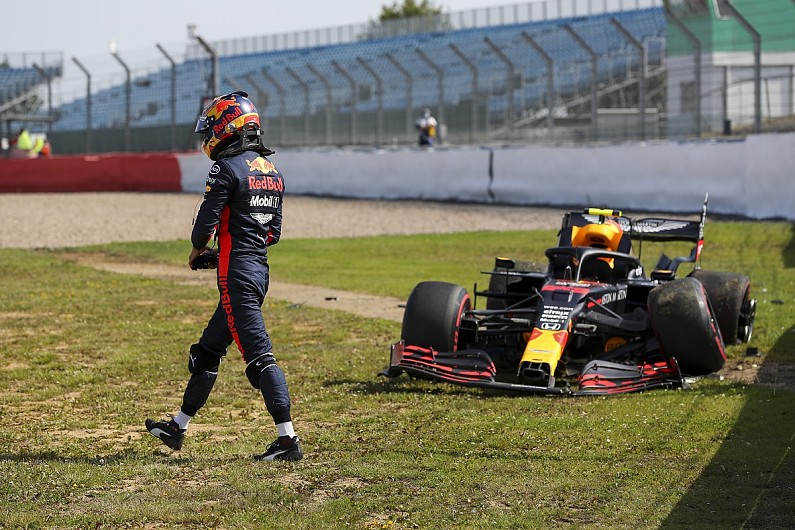 And with the Red Bull car having a nervous rear end, Albon says that moves towards a more understeering set up are just one way to trying to help improve his situation.
"It's obviously tricky," he said. "I wouldn't say we put in understeer to make it safe. It's obviously we just want to be as optimal as possible with the car.
"But there's definitely places, especially with tailwinds, where when you are on the edge on the rear already, it does make it more difficult when you have a tailwind or anything like that. It's the same for everyone to be honest.
"But yeah it's just one of those things. It's just trying to get the balance a bit more consistent through speed types and corner types through the lap. That's kind of where my focus is on."