Racing Point's Sergio Perez has tested positive for COVID-19 ahead of this weekend's Formula 1 British Grand Prix with Nico Hulkenberg coming in as a temporary replacement.
As part of F1's new coronavirus protocols to ensure the safety of personnel, all members of the paddock are tested every five days for the virus and are only granted access to the paddock with a confirmed negative result.
Ahead of the second F1 triple-header of the revamped 2020 season, Perez was tested before heading to Silverstone but produced an inconclusive result, meaning he went into self-isolation and underwent a re-test. Racing Point team personnel who had also been in contact with the Mexican went into self-isolation as part of the protocols.
A coronavirus test detects two COVID-19 genes and a patient is declared positive if both genes are found. However, if only one of those genes is present, the test may produce an inconclusive result.
A second test was carried out on Thursday, with the result announced in the evening which confirmed Perez has coronavirus.
Racing Point has confirmed the Mexican driver is asymptomatic and "physically well and in good spirits" but "will continue to follow the procedure mandated by those authorities", including entering a period of mandatory quarantine.
Perez isn't the first high-profile racing driver to contract coronavirus, with seven-time NASCAR Cup Series champion Jimmie Johnson also testing positive for COVID-19.
This caused Johnson to miss the Brickyard 400 round at Indianapolis Motor Speedway, but the 44-year-old was able to make a return to racing at Kentucky after returning two negative tests.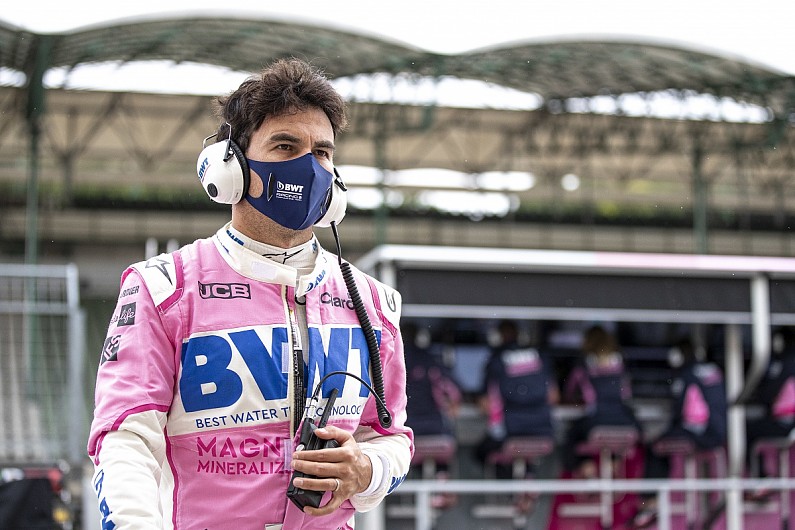 How did Perez catch COVID-19?
While it remains extremely difficult to pinpoint where Perez picked up COVID-19, the Mexican driver confirmed he followed all protocols during a return to his home country between the Hungarian and British rounds to visit his mother who had been recovering from injuries sustained in an accident.
"I followed all the instructions from the FIA, from my team," Perez said. "After Hungary I took a private plane to go to Mexico, to see my mum for two days because she had a big accident. So as soon as she left hospital. I was able to see her. And then I came back to Europe. Same way, all the protocols in place.
"I don't know from where [I caught it]. I have no symptoms at all. So it just shows how vulnerable we are on this."
How long will Perez be out of F1?
The FIA and Racing Point have already announced Perez will miss this weekend's British GP.
As part of F1's protocols, the series will follow local COVID-19 regulations which means anyone who tests positive for the virus must undergo quarantine for 10 days, which would rule out Perez for next weekend's second race at Silverstone - the 70th Anniversary GP - as well.
This means Perez will be able to return to action at the Spanish GP on 14-16 August, provided he fully recovers from the infection and returns negative results.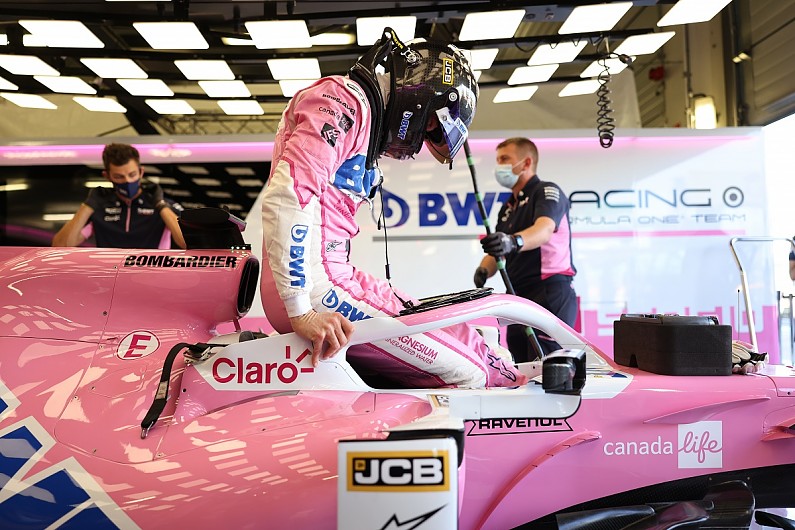 How long will Hulkenberg stand-in for Perez?
Racing Point has confirmed Hulkenberg is only due to stand-in for the British GP, but given the next race is next weekend and also at Silverstone - the 70th Anniversary GP - it is very likely the team will need a driver to replace Perez for the next grand prix due to self-isolation rules.
Hulkenberg drove for Racing Point's Force India guise in 2012 and again between 2014-16 - coincidentally partnering Perez during his second stint with the team and remains free to continue with the temporary replacement role.
He has been away from F1 for only a brief period of time, having taken part in his last race in Abu Dhabi last December.
Racing Point also has access to reserve drivers through its Mercedes partnership, with Stoffel Vandoorne and Esteban Gutierrez the designated duo who can be called upon at short notice should any of its race drivers not be able to take part in a grand prix weekend.
But with Vandoorne unavailable for the British GP as he prepares for the start of the six-race Formula E 2019-20 season finale at Berlin, while Gutierrez's lack of recent F1 experience made him an unfavoured candidate, it meant Hulkenberg with his previous relationship with Racing Point became the preferred option.
"Having to find a replacement for Sergio at short notice is no easy task, but in Nico we've got a fantastic supersub who the team knows very well," Racing Point team principal Otmar Szafnauer said.
"He's certainly being thrown in at the deep end, but he's a fast learner and I'm sure he will get up to speed quickly."
Why is F1 still racing despite a driver testing positive for COVID-19?
While the Australian GP had to be cancelled after two members of the McLaren team were declared coronavirus positive, F1 will press on with the British GP, having previously stated that the plans are in place to allow the event to continue despite positive tests.
These measures include dividing the paddock into self-contained social bubbles to ensure each person comes in close contact with only a small group of people.
Are any other drivers at risk of catching COVID-19?
All F1 drivers, and paddock personnel, undergo COVID-19 tests every five days and since the restart only two other positive tests have been confirmed - both at the Hungarian GP for personnel who were not present at the previous race and duly removed from operations and put into self-isolation.
No drivers have tested positive for COVID-19 following Perez's withdrawal.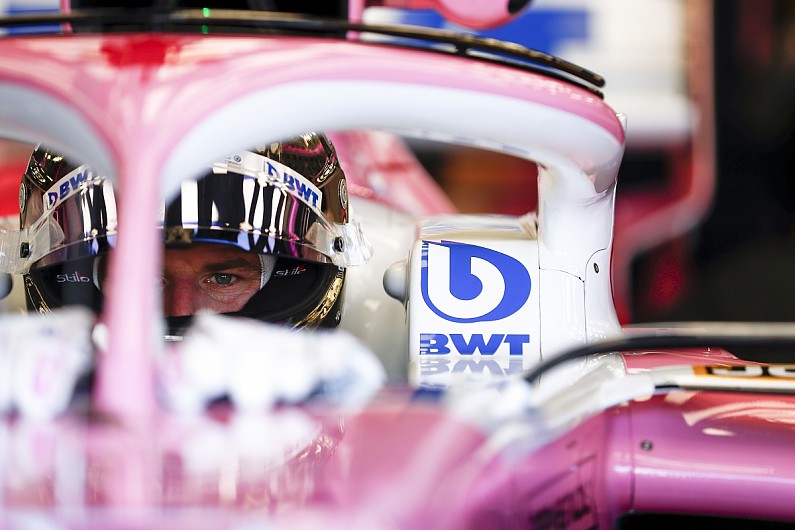 Autosport has produced a standalone special magazine to celebrate our 70th birthday. All current print subscribers will receive a copy for free. To order your copy of the 196-page Autosport 70th Anniversary issue, please go to: autosport.com/autosport70th