Almost 16 weeks have passed since Formula 1's aborted start to the 2020 season in Australia due to coronavirus and since then the championship has undergone a dramatic transformation.
From a heavily reshaped race calendar to a rules overhaul, F1 returns to action at the Red Bull Ring for the Austrian Grand Prix held without fans and with extensive COVID-19 protocols in place.
As F1 has seen the likes of NASCAR and IndyCar restart in the United States, plus major football leagues across Europe, the first international championship is gearing up for its own restart project.
The Austrian GP begins an initial run of eight races across 10 weeks, with both the Red Bull Ring and Silverstone, hosting two races in an effort to bolster the F1 race calendar amid the series of cancellations and ongoing postponements.
The action starts this weekend, albeit behind closed doors, as F1 adapts to its new normality following its three-month layoff for the COVID-19 pandemic.
While the new procedures will take getting use to, F1 teams will also be heading into a relative unknown with the majority of squads pushing on with their respective planned upgrades that were in place for the original schedule.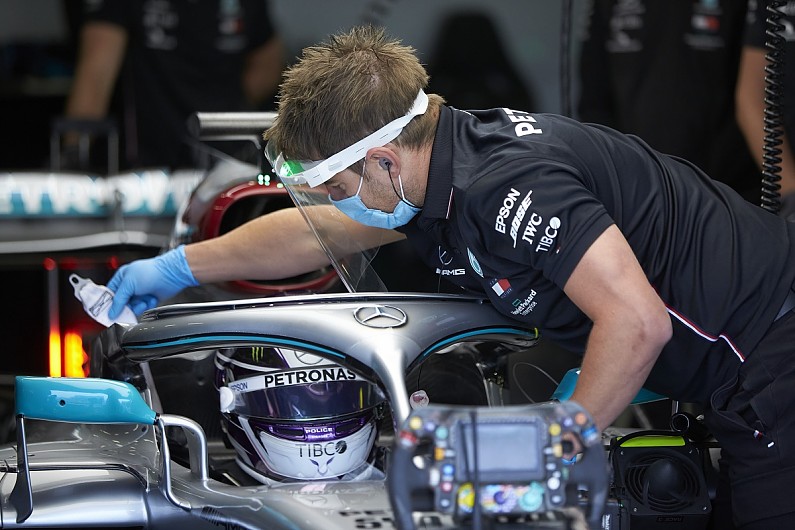 Despite the extended F1 team lockdown period across April and early May, each team has been able to use the extended period of preparation to fine tune upgrade packages but also adapt to the new protocols.
The F1 driver market has also seen frantic action take place off-track, with Carlos Sainz Jr announced as Sebastian Vettel's replacement at Ferrari from 2021, which triggered Daniel Ricciardo's move to McLaren and has left a space free to fill at Renault for next season.
F1 will also be under the spotlight amid the launch of its diversity foundation, following the worldwide Black Lives Matter campaign, with reigning world champion Lewis Hamilton launching his own movement - the Hamilton Commission - which will look to engage more young people from black backgrounds into STEM subjects.
In unprecedented times, F1 is undergoing changes from almost all sides as it comes out of the COVID-19 crisis looking to salvage its present and produce a better future, starting at the 2020 opener this weekend.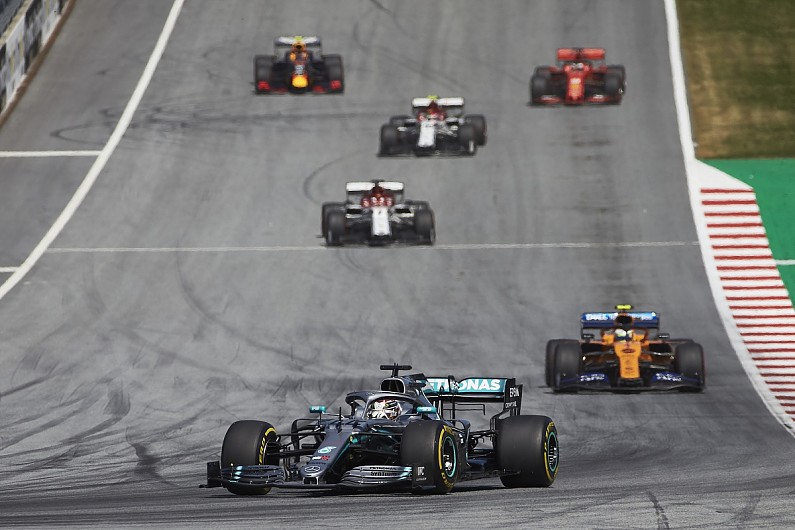 2020 Formula 1 Austrian Grand Prix session timings
F1 is sticking to its traditional format of two free practice sessions lasting 90 minutes each on Friday, followed by an additional practice session running for one hour on Saturday morning.
The Q1, Q2 and Q3 knockout-style qualifying format is also being retained on Saturday afternoon to decide the grid for the 71-lap Austrian Grand Prix on Sunday.

The Formula 2, Formula 3 and Porsche Supercup series are all acting as support classes to the F1 Austrian GP.
Friday 3rd July 2020
Free Practice 1: 10:00am-11:30am BST (11:00am-12:30pm local)
Free Practice 2: 2:00pm-3:30pm BST (3:00pm-4:30pm local)
Saturday 4th July 2020
Free Practice 3: 11:00am-12:00pm BST (12:00pm-1:00pm local)
Qualifying: 2:00pm-3:00pm BST (3:00pm-4:00pm local)
Sunday 5th July 2020
Race: 2:10pm BST (3:10pm local)