Formula 1 stakeholders are assessing a token system for teams to decide the car elements they freeze or develop for 2020/21, as part of the latest coronavirus-response crisis talks.
In a lengthy conference call meeting on Monday, team principals were by joined F1 bosses Chase Carey and Ross Brawn, plus FIA president Jean Todt, where the development rules for the coming seasons were among several topics discussed.
It had already been agreed that the current cars will be used in 2021, and in recent weeks discussions have been on-going regarding other elements being frozen in order to cut development costs.
But teams are said to have different ideas about which parts of their cars they might want to focus on improving over the delayed 2020 season and next year.
Autosport sources have suggested that during yesterday's phone conference, a token system gained support and it was agreed that a significant percentage of the overall 2020 package will be frozen until the end of 2021, and that teams will have a set number of development tokens to deploy in the specific areas that they want to change.
A similar system was used for power units in the early years of the hybrid era, with each component assigned a certain token value.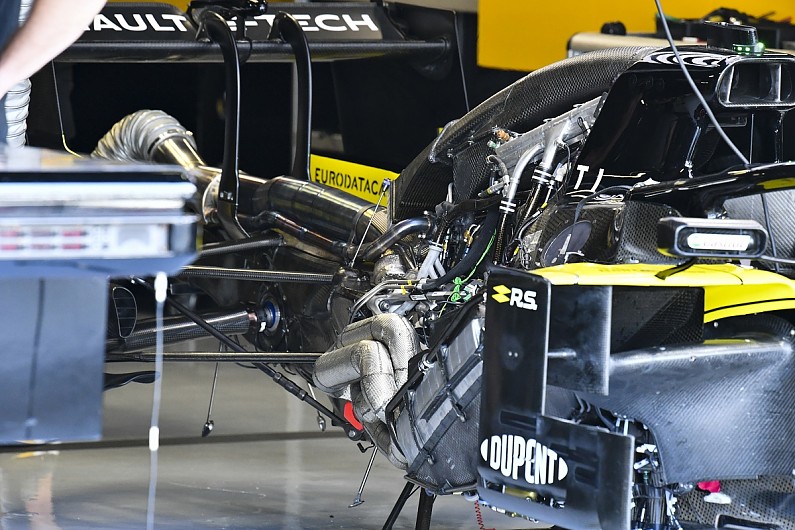 Cost cap dominates discussions
F1's cost cap rule - set to come into force in 2021 - also occupied much of the call and the teams are understood to have already informally agreed that it should be reduced from its current level of $175m, apart from the existing exclusions, to $150m.
But as the coronavirus crisis has ramped up in recent weeks, and a completely lost 2020 season has become a real possibility, several teams, notably McLaren, have been pushing for an even stricter cost cap.
The three major teams mainly impacted by the original figure - Mercedes, Ferrari and Red Bull - are said to still have some reservations.
One key issue that was debated during the conference call concerned R&D costs incurred by teams that supply customer or partner squads with components such as gearboxes and suspension parts.
The debate revolved around the possibility of the bigger teams having an extra allowance that would be transferred from a partner team to take account the work that goes into creating shared parts.
For example, if the basic cost cap is 100y then the supplier team would have a cost cap of 100y + 'x' and the supplied team 100y - 'x'.
The bigger teams are understood to be of the view that it would not be fair if partner teams do not have to allocate any R&D costs to the relevant components and can spend more in other areas as a result.
This issue has come into sharper focus as the cost cap has shrunk, and every further reduction means money-allocation becomes proportionately more important, and it is particularly relevant to the discussions because the 2021 regulations state that any R&D work conducted for the new '22 rules in the '21 calendar year must be accounted for within the '21 numbers.
When the new rules were slated for '21, R&D work was to have been conducted in '20, with no financial restrictions imposed.
It is understood that the concept of allowing for R&D costs will now be researched further before the next round of talks.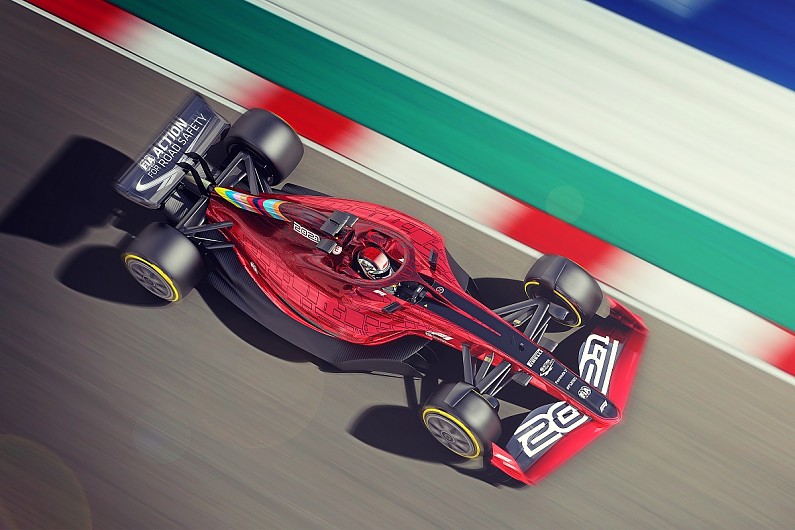 New F1 rules won't be delayed further
It was agreed that the new technical regulations, already postponed from '21 to '22, will not be deferred for a further year.
It is also understood that another cost saving measure that looks set to be adopted for '20/'21 will be tighter FIA aerodynamic testing restrictions (ATR), which are the rules that cover the use of windtunnels and CFD for aerodynamic R&D.
ATR is regarded as a straightforward way of limiting development, but it is understood that the details of any changes remain under discussion.
An extension of the factory shutdown from the current three weeks - the team must shutdown their factories for 21 days in the period running to the end of April - is also likely to be confirmed as the potential start of the '20 season appears to be getting later.