Max Verstappen says he won't be participating in Formula 1's Virtual Grand Prix series, which starts with the Bahrain event on Sunday.
In a bid to fill the void left by the coronavirus-postponed races, F1 announced on Friday it had set up an Esports series to replace those lost races featuring a mix of current driver and Esports competitors.
No major names have been confirmed yet but, despite his willingness to participate in public online events, Red Bull driver Verstappen will skip the new series because he is not familiar with the official F1 2019 PC game which will be used.
How motorsport is reacting to the coronavirus shutdown
"No, I won't," he told Ziggo TV when asked if he would get involved.
"Especially since I never play that game. It will take days to understand the game just a little bit better. And I don't want to get into it right now.

"Also because I'm very busy with the other racing games.
"So switching between all those games just doesn't work for me.
"And on top of that I always race to win. I'm not going to drive around somewhere at the back. Then I'd rather not participate at all."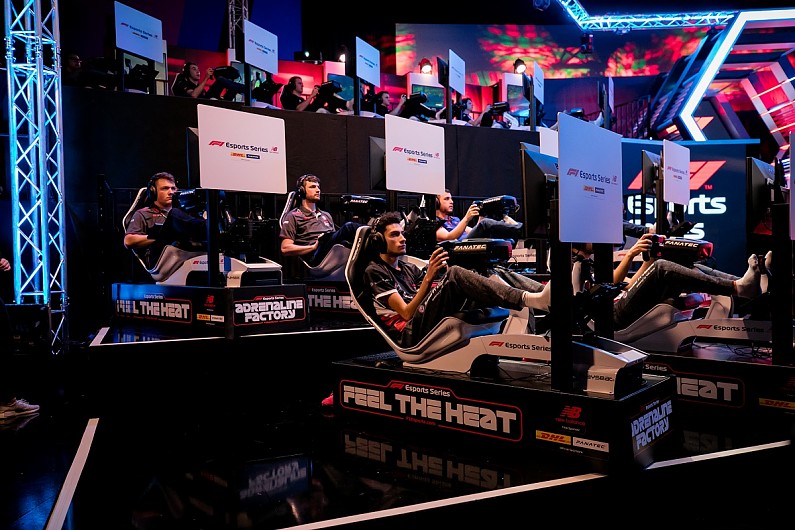 Verstappen says sim racing helps to keep him sharp.

"You drive other cars in these online races, of course," he added.
"So it is different to our normal racing activities. But at least it doesn't hurt, it keeps you sharp and focused.
"And it is really nice to be able to race with so many other drivers out there.

"You just have to drive a lot to be competitive in sim racing.
"Practising is really important. And you have to know a little bit about set-ups and things like that.
"My team-mate Rudy van Buren [Team Redline] is very good at that, so that helps as well."