McLaren ran out of tyres after completing more laps than expected during the opening day of Formula 1 pre-season testing, according to Carlos Sainz Jr.
Sainz enjoyed his first extended run in the new McLaren MCL35 car on Wednesday at the Circuit de Barcelona-Catalunya, racking up 161 laps en route to sixth place in the final standings.
McLaren was only beaten for mileage on day one by Mercedes (173 laps) and Red Bull (168 laps), while all 10 teams completed more than 100 laps.
Asked by Autosport for his first impressions of the new McLaren, Sainz said it was a considerable feat to have completed so many laps on the very first day of testing.
"To complete 160 laps on the first day of testing is already quite a big achievement," Sainz said.
"We hit the ground running this morning. We were into our run plan very quickly, and the positive thing is that we completed every single lap that we had planned for.
"Basically we couldn't do more laps because there were no more tyres available. We didn't have a single problem in the car of reliability, which means we ended the day just doing pitstop practice and starts, with not much more to do.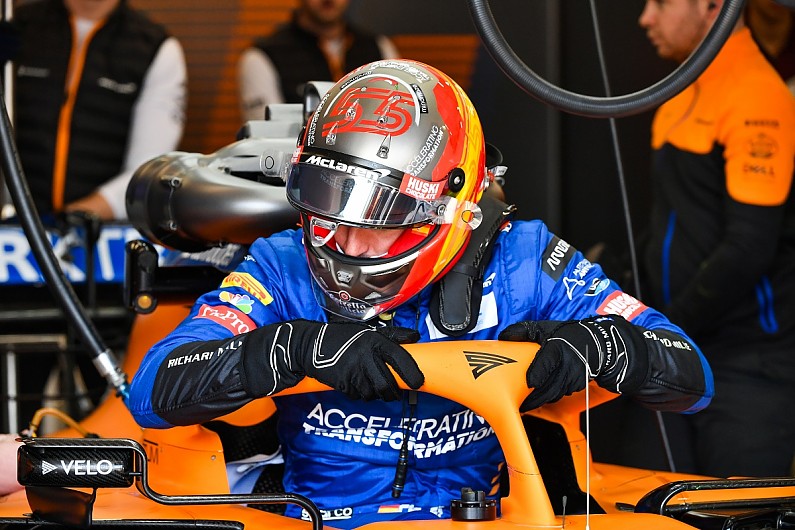 "So, very very happy, and the feeling with the car was positive also. It was quick out of the box, I was feeling comfortable with it, and hit the track, just started testing things very quickly."
Sainz added that while McLaren was yet to focus on the performance of its new car, he could already tell that some of the MCL34's weaknesses had been cured.
"I feel positive in some of the new areas of the car. But the main thing about this car is that hopefully it's going to allow us to develop it even better than last year," Sainz said.
"It's a very basic car at the moment, what we have on track, a car that allows us to do the mileage that we did today.
"I'm not too worried about performance yet because we're going to bring a few new bits during the future and hopefully that will keep addressing the weaknesses.
"But already this car was a good step in the right direction."
Sainz's time of 1m17.842s was seven-tenths of a second faster than his best lap from the opening test last year, and within a second of his fastest effort overall through 2019's pre-season.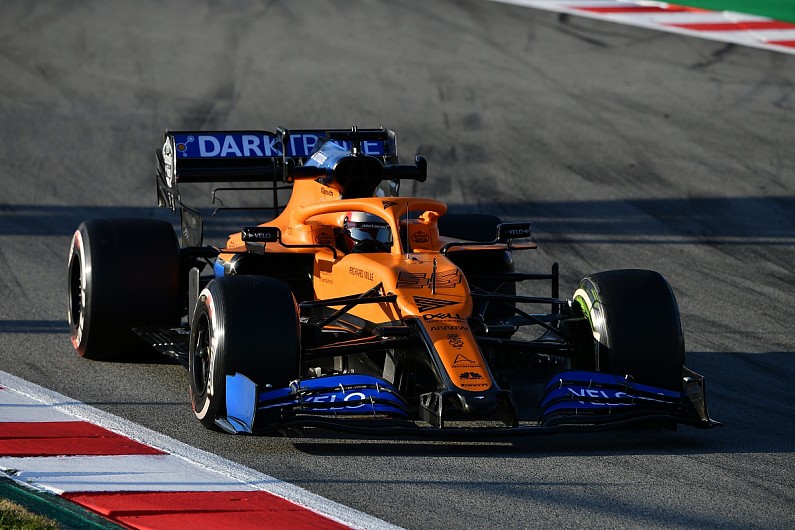 It followed the trend of a number of teams laying down impressive lap times from the start of running in Barcelona. Lewis Hamilton finished fastest overall for Mercedes with a time of 1m16.976s.
Sainz was surprised to see the lap times tumble as quickly as they did, but put that down to the perfect running conditions in Barcelona.
"It felt very quick out there. A Formula 1 car always feels quick, but now the 2020 cars I think are going to be the fastest cars in history," Sainz said.
"As soon as I started pushing this morning, without pushing too much, I did a 1m18s, I was like 'oh, this is very quick, maybe we found something golden here'.
"But then you see everyone doing 1m17s, 1m18s, so it's OK, it's not only me, everyone is going very, very quick out there with the fresh track conditions, the cooler winds, no wind at all this morning.
"It was just ideal to go out there and enjoy a Formula 1 car. It always amazed me how much grip this car has and how quick you can go around corners, how late you can brake.
"It always takes a couple of laps to assimilate how quick these things are."