Formula 1 chiefs says government plans to ban the sales of new hybrid cars within 15 years are "crude" and maintain that F1 can contribute to developing environmentally-friendly engine technology.
The decision by many major countries to outlaw the sales of new petrol, diesel and hybrid engines - Britain announcing recently its push for a ban to be in place by 2035 - has prompted questions on what direction F1 will take in its next set of engine regulations beyond 2025.
But while a hybrid ban on the roads could prompt manufacturers to question whether it is worth investing in the technology for grand prix racing, F1 managing director of motorsport Ross Brawn said hybrid solutions remained of value and criticised governments for taking a parochial view on future development.
"I don't think we necessarily know where we're going to be honest," Brawn told Autosport.
"I think that governments need to look at the whole picture. I think we need to look at the dust-to-dust carbon impact of personal transportation.
"I think picking on a specific technology is crude. For me as an engineer it doesn't make sense. [It should be] this is where we are now, this is where we want to be, what's the best solution in that process."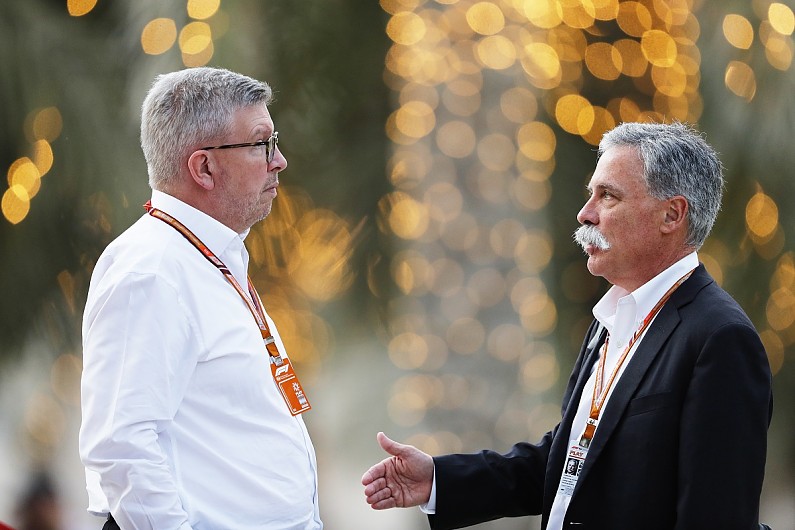 F1 CEO Chase Carey agrees that the idea of committing to electric cars risks ignoring other potential options, and backed Brawn's view that hybrid technology can deliver answers.
"I've read a lot of experts, so to speak, on the environmental issue, and I think the wide majority recognise that you're going to have an array of solutions, there's not a silver bullet," he told Autosport.
"Electric has become a little bit of a silver bullet. There are environmental issues around electric, there are infrastructure issues, there are cost of electric vehicle issues.
"It will be part of the answer, but I think the answer is going to be a number of things.
"In many ways, a combustion engine with synthetic fuels and other types of technology and energy recapture, they will be the most important element to the solution.
"There'll be a reality, when electric becomes less of a political dream and more of a market reality. Other solutions will come to the forefront and be recognised as being a very important part, if not a central part of how you achieve the goals everybody wants for the environment."
As F1 moves towards an increased bio content in its fuel from 2021, Brawn added that there would be an opportunity for F1 to become "the driving force" in efforts to develop sustainable fuels - such as that produced by carbon capture.
"If the FIA say 'right it has to run on sustainable or synthetic fuels, and that's the only way you can compete in F1', you can be sure that that will drive that technology," he said.
"And all the oil companies will be involved with that because they know they've got to find alternative streams in the future. So we can be the catalyst behind changing these things."