Ferrari Formula 1 driver Charles Leclerc says his Brazilian Grand Prix grid penalty will be a 10-place drop rather than starting at the back.
He expects a weekend of damage limitation having been obliged to take a new engine following his United States GP practice oil leak.
Leclerc was forced to go back to a high mileage and older specification unit for the rest of the Austin weekend.
Ferrari subsequently decided to take the grid hit in Brazil and give him a fresh internal combustion engine for the last two races.
As that goes beyond his allocation for 2019, he gets a 10-place grid penalty. Had Ferrari chosen to add a fresh turbo and MGU-H as well then a further 10 places would have been added.
"Obviously this weekend won't be easy with the 10 places grid penalty," Leclerc said.
"But I believe this was the best opportunity for us for the rest of the championship, so I'll try to limit the damage as much as possible this weekend and try to do the best as possible, then we will see the advantages of changing the engine in Abu Dhabi.
"Overall I think it will be a plus, whether it will be in qualifying or the race.
"I think it's pretty similar, but there will be an advantage overall.
"There is more to gain by changing the engine. With the older one, we have seen in Austin - it was not all of it, but there was probably a little bit of it inside the results - and I'm pretty sure this will help us to get results."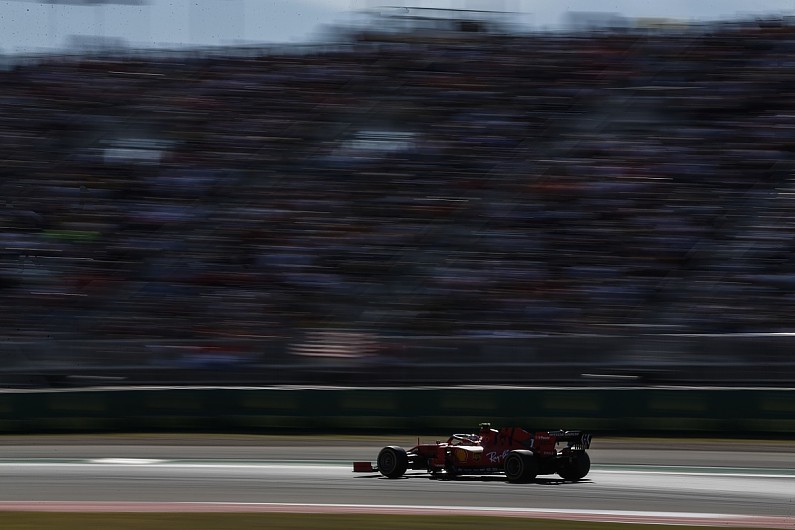 Leclerc confirmed that the new V6 is of the same spec as its immediate predecessor, contrary to suggestions that Ferrari might take the opportunity to try out an upgrade with an eye on 2020.
"Basically the phone call I had was we are putting the same engine spec as the one we've lost in Austin," he said.
"I don't think there was any discussion, at least not with me, for this [2020 prototype] possibility.
"The engine is exactly the same one as the one we had issues with in Austin, so nothing new on that.
"It will only be a new one because the old one cannot be used anymore."
Leclerc denied that the recent talk among rivals about the Ferrari engine's legality, followed by a disappointing outing for the team in the USA, had provided any extra motivation for Brazil.
"I personally don't have any motivation to prove them wrong," he said.
"We all know inside the team what we are doing, we know there is absolutely nothing wrong, and we're also confident that things will come back to normal here.
"In Austin there were a few things that didn't go in our way, the change of engine to the older spec on my side was not ideal, and in the race we have seen that, and that's why we're changing engine to the newer spec, even though we have a 10 places grid penalty for here."
He also denied that the engine saga had taken the shine off his achievements in his first season at Ferrari.
"To be completely honest I've got not at all this in my head," he said.
"I can see that apparently it's a big talking point, but on my side it definitely does not affect me."