McLaren is poised for a return to Mercedes Formula 1 engines in 2021, sources have revealed.
Although McLaren has made good progress since switching from Honda to Renault engines in 2018, it is understood the choice of power unit after its current contract expires in 2020 has been part of the evaluation undertaken by new team principal Andreas Seidl.
It has already announced plans to build a new windtunnel at its Woking base and, aware that new rules from 2021 present a chance to get back in the mix at the front of the field, its engine options have been closely considered.
Autosport understands McLaren's favoured route has been to secure a customer supply with Mercedes.
It has been suggested that talks are now at an advanced stage and a deal could be close.
Both Mercedes and McLaren declined to comment on the matter when approached by Autosport.
While McLaren has enjoyed a performance step with Renault this season and is on course to finish fourth in the constructors' championship, it has also endured frustrations on the reliability front.
Speaking after the Belgian Grand Prix, in which both of McLaren's cars retired following engine issues, Seidl admitted to some disappointment about the lost opportunities problems had caused.
"Renault is making a huge effort in order to bring power updates throughout the season so that's encouraging to see. But of course, [it is] disappointing to have all these penalties and the DNFs in the races," he said.
"It is important that we have a transparent and open relationship there, and that we analyse the issues and try to solve them together."
McLaren enjoyed its most recent successes in Formula 1 with Mercedes in a partnership that lasted from 1995 to '14.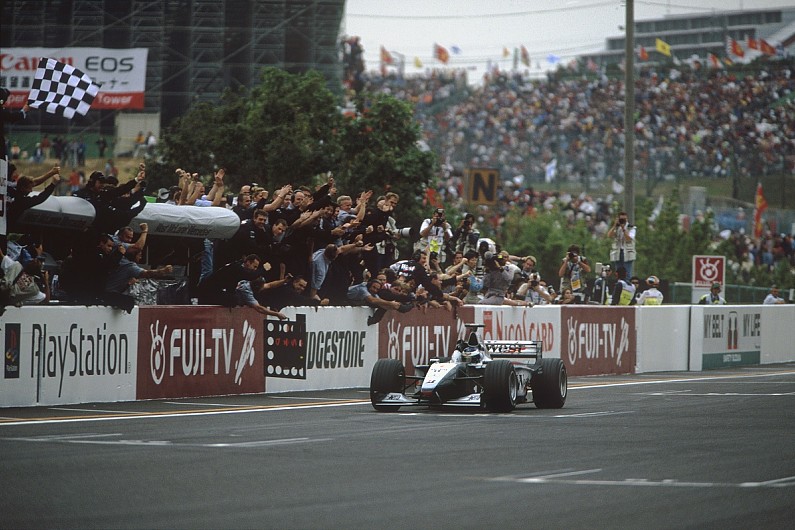 It won drivers' championships with Mika Hakkinen in 1998 and '99 (pictured above), and Lewis Hamilton in '08.
As Mercedes has already concluded a customer supply deal with Williams until 2025, and is believed to have a deal in place with Racing Point for a similar period, a McLaren tie-up would be its third customer.
Under F1's current rules, manufacturers are only allowed to supply a maximum of three teams unless they are granted permission by the governing body.
Article 8.3 of F1's sporting regulations states: "A major car manufacturer may not directly or indirectly supply engines for more than three teams of two cars each without the consent of the FIA."
This means that if supply rules remain as they are, Mercedes will either have to ask permission from the FIA for the McLaren deal to be approved, or to be able to supply its own team from 2021.
However, Appendix 9 of the sporting regulations, which deals with the number of supply deals, could be interpreted as allowing Mercedes to have a third customer without needing approval.
McLaren switching to Mercedes would currently leave Renault without any customer teams.
However, it is understood the manufacturer would be content being able to focus entirely on its own works operation.