Red Bull's Formula 1 form usually improves dramatically at the Singapore Grand Prix, but the prospect of another fight between Lewis Hamilton and Max Verstappen rests on two unknown factors.
Hamilton and Verstappen went wheel-to-wheel for victory in Hungary after Verstappen qualified on pole, and a second straight battle between the pair is expected this weekend after two races in Belgium and Italy with no Red Bull challenge.
Singapore suits Red Bull's chassis prowess and while Mercedes and Hamilton were on pole last year, there was still a gain on Red Bull's side that continued an important trend at the Marina Bay circuit.
Using our favoured supertime method, we can take the seasonal average of each team's fastest lap from a grand prix weekend, expressed as a percentage of the outright fastest, and compare it to the teams' respective supertime from Singapore.
The last three years gives a decent enough spread of data to eliminate potential anomalies.
In that time, Red Bull has enjoyed an average performance swing against Mercedes of 0.62% in Singapore.
So far in 2019, Red Bull's average supertime trails Mercedes' by 0.65%.
Simple maths based on simple data analytics would therefore suggest Red Bull will at least be a match for Mercedes in Singapore this year.
However, for that to happen two significant questions need to be answered in Red Bull's favour.
Will Red Bull's step trump Mercedes' own gains?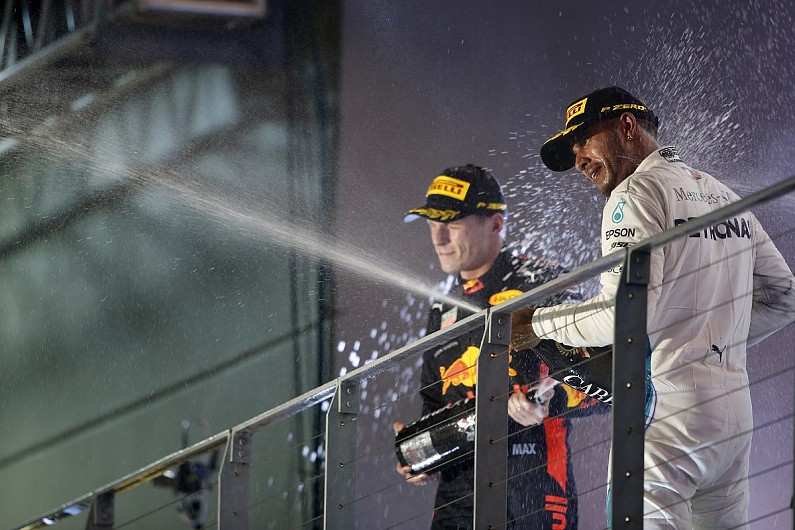 While the supertime data is a useful starting point for any performance analysis, in insolation it can be misleading.
For example, while Red Bull does enjoy a big gain in Singapore, Mercedes turned around its 2017 horror show at Marina Bay in style with Hamilton's pole and victory.
Mercedes was also 0.12% better compared to its own seasonal supertime, which means Singapore was one of the team's strongest weekends.
In doing so, Mercedes reduced Red Bull's performance swing in 2018 to just 0.35% - considerably less than the 'average' gain Red Bull has made at the track in recent years.
Supertime data for the last three seasons can also not account for Mercedes' continued improved low-speed corner form this year.
Mercedes had the fastest car in Monaco for the first time since 2015, and while Verstappen/Red Bull set the pace in Hungary, Verstappen said that Hamilton's charge to victory showed how much Mercedes had in reserve.
Assuming Mercedes' strong low-speed performance continues in a similar vein, Red Bull's 'normal' step in Singapore may not actually be enough.
What difference will Honda's latest spec make?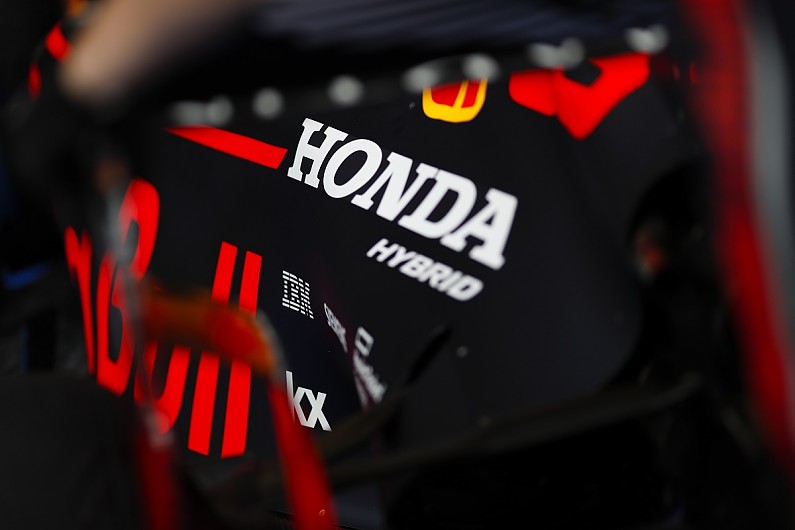 Clues regarding the step Red Bull-Honda might make this weekend can be found in two places: its Hungary performance and Honda's latest engine upgrade.
First, in Hungary, Verstappen was able to unleash incredible one-lap pace - as indicated by his pole position.
This was at odds with Monaco this year, where he was 0.644% off the pace, and was a bigger step than Red Bull had made for Hungary in the last three seasons.
Part of that was the enduring progress being made with Red Bull's chassis but it was also in part due to Honda's Spec 3 engine at maximum capacity, which has helped turned Verstappen into a completely different competitive prospect since Austria.
Verstappen and Red Bull arrive in Singapore armed with an upgraded Spec 4 Honda engine, one that has been targeted to improve its qualifying performance further and appears a more competitive prospect than the Renault engine it had this time one year ago.
However, we do not know how good the upgraded Honda is, because a combination of incidents and grid penalties made for weird weekends in Italy and Belgium, where the Spec 4 was introduced.
There were flickers of the package's true potential: Verstappen's one-lap pace in final practice was very good, within a tenth of Ferrari's eventual poleman and race winner Charles Leclerc, and his race simulation on Friday left Honda's F1 technical director Toyoharu Tanabe "very much" encouraged.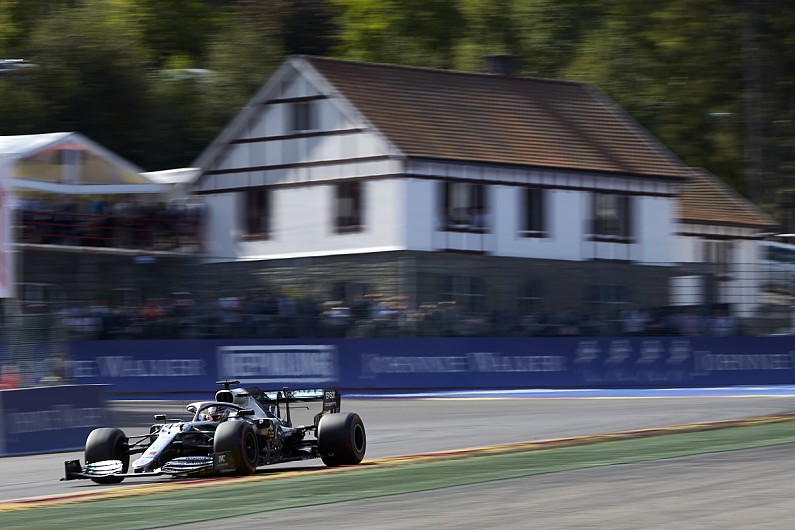 However, given Mercedes also introduced an engine upgrade in Belgium, Red Bull needs Honda's progress to be significant.
Verstappen or Hamilton may make the difference
Mercedes' ability to turn circuits like Singapore into a potential stronghold bodes well for Hamilton - and his team-mate Valtteri Bottas - in their bid to keep Red Bull at bay this weekend.
Friday practice will offer important indicators for the two key unknowns, which can be broadly summarised as Mercedes' strength and the true potential of Red Bull-Honda's latest package.
All that is certain is Singapore should mark a return to a track that favours both cars, after Ferrari intervened on power-sensitive circuits that suited the car.
Unless either of the questions posed here are answered in a way that swings the advantage wildly to one team, Red Bull and Mercedes should be well-balanced.
That would put the emphasis on Verstappen and Hamilton to make the difference, and spark the battle everyone is hoping for.