Sebastian Vettel says Formula 1 cannot afford to lose traditional races like the German Grand Prix, and thinks the championship will eventually realise it needs an event in his home country.
The Hockenheim race is the only 2019 event to have dropped off next year's calendar, while the other grands prix hosts that were going out of contract - Spain, Britain, Italy and Mexico - have all survived.
Asked what could be done to revive the German GP, Vettel suggested it was just a matter of waiting for the impact of its loss to be assessed.
"Maybe nothing needs to be done," he said.
"Maybe next year or the future will show that F1 needs to be in Germany, and F1 will start looking into it again.
"I think it is not possible for F1 to lose races in countries where there is a big history, like the UK, like Italy, like Germany, so it is a big shame. Probably it's a money question.
"As I said maybe nothing needs to happen, and just realising that we need to race in Germany, we need to race in these countries, is enough to bring the GP back.
"I would hope so. In the mean time obviously we lose out.
"I just hope that wherever we go as replacements will have as good of a race as in Germany, with as many people in the grandstands, which I'm not sure is a given, to be honest."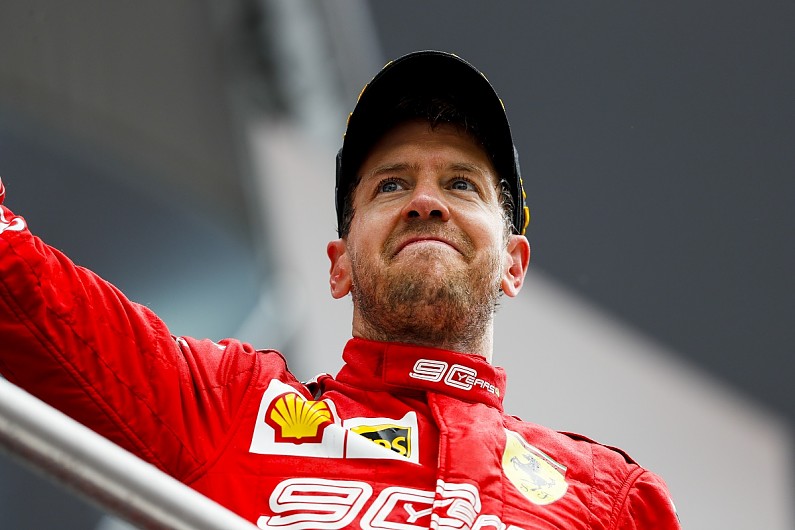 The four-time world champion also suggested next year's 22-race F1 schedule will be too much for team members, adding he would prefer a return to a more compact calendar.
"As drivers we are at the lucky end," he said.
"Obviously for us it's more races, yes, but I think really for the teams it's quite big stress for the mechanics.
"It's a big circus, a lot of stuff needs to be put up in advance, for a lot of the guys it will be even tougher than it is already.
"I'm not running the sport, I guess they make more money when they do more races, that's what's behind it.
"Personally I'd like to go back to 16 races, that's how I grew up, that's a good number. It would give maybe the drivers also the flexibility and freedom to do something else.
"As I said, for us it's pretty straightforward, I don't think we can complain. So we take it."