The sausage kerb that launched Alex Peroni into a huge airborne crash in Saturday's FIA Formula 3 race is being removed, affecting the start of Formula 1's third practice session.
Peroni had been launched into the air after striking the sausage kerb that was in the run-off area at Parabolica before landing upside down on the barriers and hitting the catch fencing.
Peroni was seen walking away from the accident and was immediately taken to the medical centre before Campos confirmed he is going to hospital for precautionary checks.
The accident led the race organisers to remove the sausage kerb ahead of F1's practice, which is now underway after the session started as scheduled - but with the pitexit closed until the track work had been completed.
Former F1 driver and current GDPA chairman Alex Wurz, pictured below, said: "The reason FIA started to removed high exit kerbs brings us to Imola 1994...
"I don't like sausage kerbs, never did, and today in F3 here in Monza, we had yet another reminder that they are (in most places) a bad solution."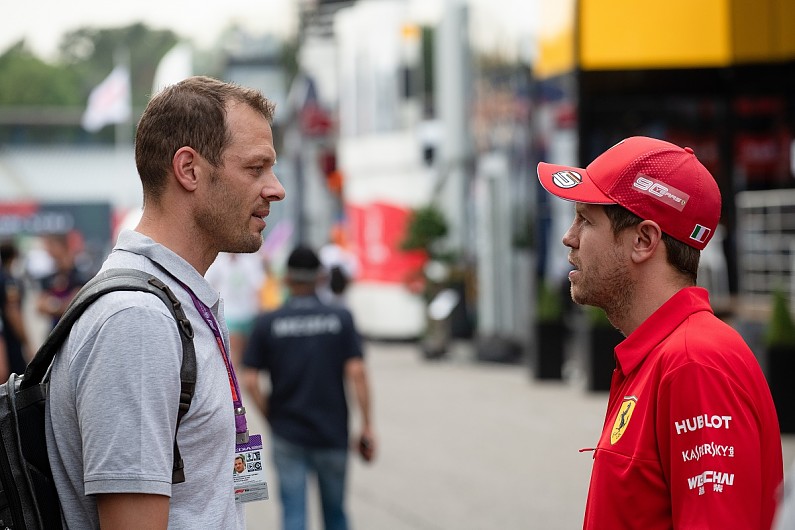 Ex-GP2 and GP3 racer Mitch Evans, who now competes in Formula E, said: "Who the hell thought it was a good idea to plant a sausage kerb on the outside of the Parabolica?
"Just put grass and gravel back for God's sake. Good to see Peroni walk away from that, scary accident."
Red Bull F1 tester and ex-GP3 driver Jake Dennis claimed he "knew it would happen one day" and that it was "just a matter of when" such an incident would occur with this kerb design.
"Sticking a random kerb on the exit of Parabolica going at that speed is just ludicrous," he tweeted. "Copying the Red Bull Ring T1 kerb would solve all issues."
Two-time British Touring Car champion Jason Plato was among the most outspoken. He tweeted: "I cannot believe the FIA sanctioned putting a sausage kerb on the exit of Parabolica.
"What on earth is going on in their brains? Absolutely brainless and dangerous beyond belief. I am lost for words."
An FIA bulletin has since been published, stating that the lap time of 1m45s "will be used as a guide by the Stewards to determine if a Driver is considered to be driving unnecessarily slowly on an out lap."