Daniel Ricciardo says his Renault Formula 1 team has yet to find "big" improvements with its chassis in 2019 compared to the progress it has made with engine development.
Renault brought a sizeable update package to the French Grand Prix as part of its development push but the manufacturer has had fluctuating form throughout 2019.
It currently lies sixth in the manufacturers' standings and trails customer outfit McLaren by 31 points following the German Grand Prix.
Renault F1 boss Cyril Abiteboul recently explained that the team needed to make "substantial changes" to cure the weaknesses of its car and Ricciardo admits that chassis progress has not been as expected.
"It is funny because in my years at Red Bull it was probably the opposite," he said.
"The chassis would develop fairly quickly, but then the powerunit was behind. This year [with] the Renault, from the powerunit side, I've been really happy with the updates and the progress.
"[With] the chassis, we've found a few things since the start of the season but nothing big. For sure, as a driver, you always want more and until you see yourself at the top of the timesheets you are always going to want more.
"The French upgrade we were definitely expecting more and didn't get as much, so there was a little bit of [an] underachievement feeling through the team.
"I don't want to sound too nice, but because I personally can't create a front wing myself or anything, I don't want to be like 'what the hell are you doing?'
"But hopefully, the next batch of updates we get is a bit more significant."
Ricciardo added that he did not share team-mate Nico Hulkenberg's frustrations over a lack of progress at Renault.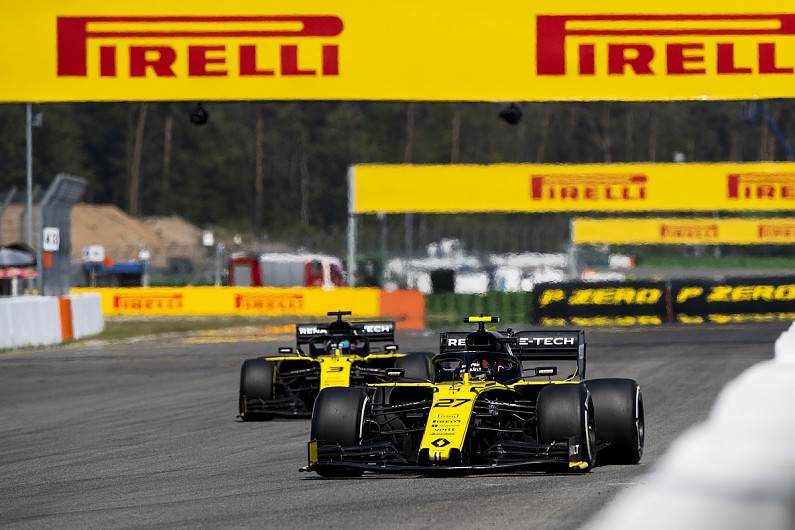 The seven-time race winner says he feels he has made more personal progress at Renault than he would have by staying at Red Bull.
But Hulkenberg had said ahead of the German GP that he was disappointed that Renault had not made more progress in his three-year stint at the team.
Ricciardo said: "I feel I would still be in the same position at Red Bull.
"Even though on paper the results are better, whether I am getting podiums or whatever, it is still getting what I was getting the last few years.
"At least here I have had to work already with new engineers. I've learned more about myself, and I've tried to get a more difficult car a little bit further up the grid.
"From a personal level, I know I have got more out of myself this year than I would have at Red Bull where I guess I would have kept doing the same thing with the same people."
Asked if he could see Renault winning a race during the current period of his two-year contract, Ricciardo replied: "Current contract, yes. Current year, we all know this year is difficult.... I do still have faith in this project 100%."