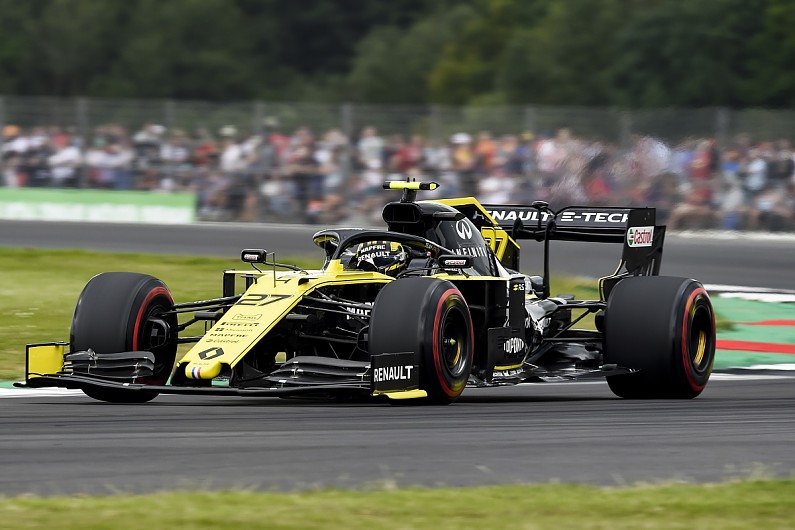 Renault Formula 1 boss Cyril Abiteboul believes the team understands the weaknesses that have caused its fluctuating 2019 form but must make "substantial changes" in order to cure them.
Renault has scored points at four of the last five races, but it trails customer outfit McLaren by 21 points in the constructors' championship and toiled in last month's Austrian Grand Prix.
It returned to form at Silverstone, however, where Daniel Ricciardo and Nico Hulkenberg experimented with different set-ups early in the weekend - which Abiteboul said helped clarify the areas Renault's RS19 can be improved in.
"It's very clear where we are competitive, it's very clear where we are not competitive," Abiteboul told Autosport.
"We need certain tracks where on balance it's going to be OK, like Silverstone, Montreal or Paul Ricard. Certain tracks it will not be OK.
"That's why we need to come with fixes. It's not just fixes, it's big changes to the car.
"We understand the problems, the problems are visible and clear. But fixing those problems will take a bit of time.
"If we really want to alleviate our problems we need to make substantial changes.
"For the time being we'll be struggling in certain characteristics of corners. We were struggling in Austria, we were completely passengers of that situation."
Abiteboul said the British GP confirmed the car is struggling in medium-speed corners.
"Our car can be extremely decent in a number of conditions, it can be very decent on the straights, it can be very strong in low-speed corners," he added.
"We were almost the most competitive car of all in sector one in qualifying, which says something, on a track like Silverstone.
"We were OK in sector three and Turn 16 [the Club chicane]. So straights, low-speed corners, high-speed corners, all of that is pretty good.
"It's really the medium-speed corners, particularly where they are long and they are lasting, that's where the characteristics and the balance of the car are hurting us.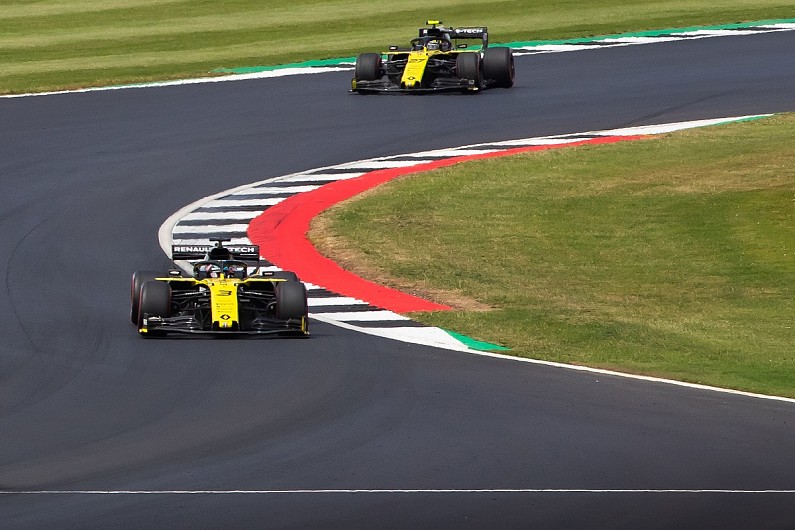 "There is good news and bad news. The bad news is it's a clear weakness that can cost a lot of lap time at certain tracks, as was the case in Austria.
"The good is that it's one problem well identified, properly understood, it's just the time it will take to bring the solution.
"Clearly the factory in Enstone and the aero group is tasked to find some solutions, both short-term and long-term, because not everything will be possible in the short term, let's be honest."
Abiteboul admitted significant improvements are unlikely until after the summer break, and that much of Renault's focus for the rest of the season will be learning for 2020.
"Changes are coming, but not an awful lot will done before the break," he said.
"I would prefer to have some substantial changes, when that will be possible, and also a long-term plan, including next year, rather than trying to rush something into the next race which is not going to make a difference."