Ferrari must see Red Bull's upturn in form as a "further boost" to improve, says its Formula 1 team principal Mattia Binotto.
After starting the season expecting to fight Mercedes for the title, Ferrari has failed to win a race this year whereas Red Bull claimed its first victory with Honda in Austria.
Red Bull then showed greater pace than Ferrari in the British Grand Prix, at a circuit it has traditionally struggled at in the V6 turbo-hybrid engine era.
Binotto said of Red Bull: "They certainly improved, and if you look at the last two races, as a matter of fact they won in Austria and have been very competitive [in Britain].
"I think our packages are very close and I think that the last few races have shown it.
"Are they the second, are we the second? I think we are very close.
"This is giving us a further boost because we know we need to improve and we need to be capable of fighting for the first position at each single race where[ever] the circuit is.
"It has not been the case [in Britain] no doubt, and from that perspective it has been disappointing.
"After qualifying we were expecting a better result, but the pace was not good enough and I think there is still a lot to improve."
Ferrari still holds a decent advantage in the constructors' championship, 52 points clear of Red Bull, but it is 164 points behind the title-leading Mercedes team.
Despite claiming pole position for three races this season Ferrari has failed to translate its rare Saturday advantages into victory.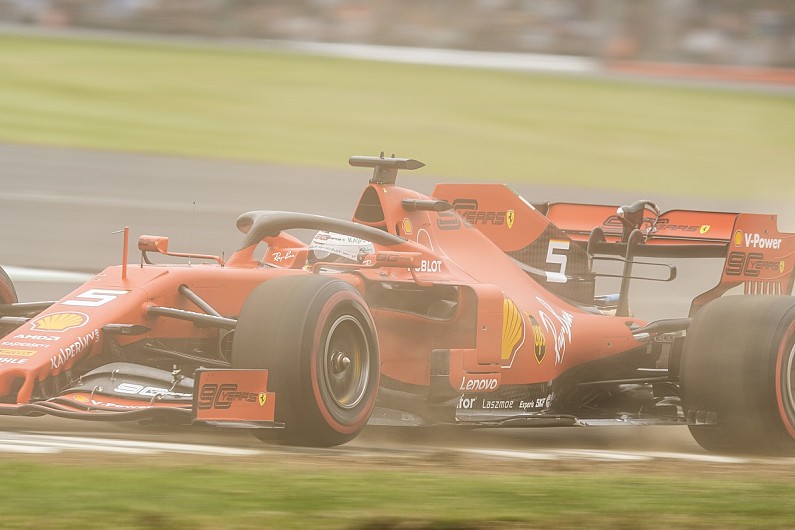 Charles Leclerc has been its lone pole contender over the three previous grands prix, because various problems have conspired to hurt Sebastian Vettel's qualifying form.
Vettel has not started higher than sixth over the last three grands prix and at Silverstone, he admitted: "The car felt a lot better in the race and obviously we didn't change the car, you're not allowed to do that.
"I just couldn't extract the performance from the car [in qualifying] whereas [in the race] it kind of came naturally and was a no brainer.
"I had more confidence in the tyres and in the car overall."