Red Bull and its Formula 1 engine partner Honda are investigating the "turbo lag" issue Max Verstappen reported during British Grand Prix qualifying, which he called a "huge bummer".
The Red Bull driver will start Sunday's Silverstone race in fourth place after lapping 0.183 seconds slower than poleman Valtteri Bottas, but claimed he may have lost up to two tenths of a second on his best lap.
Verstappen reported a "problem with turbo lag" in low-speed corners after feeling his Honda-powered Red Bull was not giving him the power he was requesting at low revs.
He reckoned he could have "fought for pole" without it, having been considerably closer in qualifying than in Friday practice.
"If you look at the whole weekend then I just didn't have a good balance in the car up to qualifying," said Verstappen.
"How we managed to turn that around in qualifying was good.
"But the whole day I was suffering from turbo lag, which means it holds back when you step on the throttle, before it picks up.
"That cost us one and a half to two tenths today for sure, so looking at my time that's a huge bummer."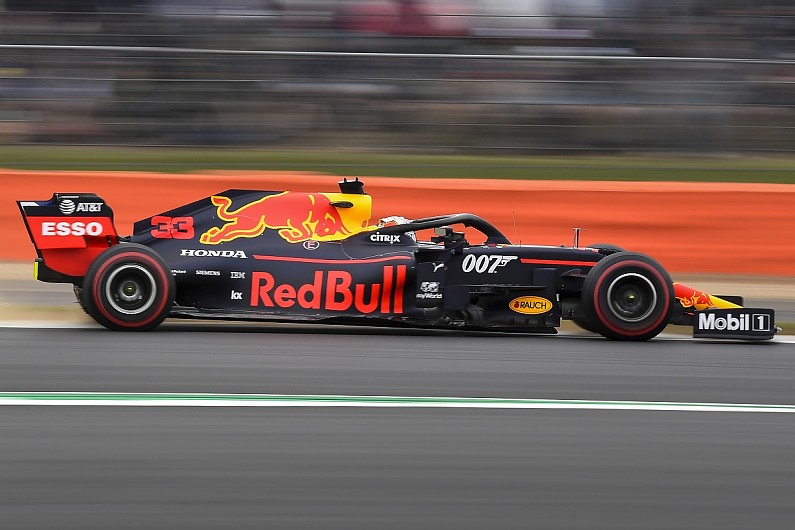 Red Bull and Honda are investigating to determine exactly what caused the disconnect between Verstappen's throttle application and the resulting power output.
It is the third race weekend in a row with Honda's Spec 3 engine that Verstappen has reported such a feeling.
Verstappen said "I have had it before" when asked by Autosport about that recurrence, and insisted it was not linked to the upgrade.
"It's just fine-tuning, but we couldn't fine-tune it today," he added.
Asked to clarify what the fine-tuning means, Verstappen said it related to the way "the boost is kicking".
"Normally we can, today we couldn't," said Verstappen.
"So all the time you go on power, and some corners are low-RPM, there is a lag.
"You go on throttle and nothing is happening and then suddenly it's kicking in.
"So you lose performance, especially here. "Most of the exits after [the slower corners] it's a very long straight. You just continuously lose time."
The driveability of Honda's engine has been a significant plus point for both Red Bull and Toro Rosso drivers this year.
Asked by Autosport if the throttle settings were harder to get right with the Honda than Red Bull's previous engine supplier Renault, Verstappen said: "Well it's a completely different power unit isn't it, so a lot of benefits and some things are of course different.
"It's just a bit more fine-tuning. Normally we always get it right. You change some things around and it's fine."