Max Verstappen says it was "promising" to be so close to Ferrari and Mercedes in Formula 1 British Grand Prix practice, despite enduring "one of the worst" Fridays of 2019.
Fresh from his win at the Austrian Grand Prix a fortnight ago, the Red Bull driver ended up seventh overall in second practice at Silverstone, eight tenths away from the pace-setting Valtteri Bottas.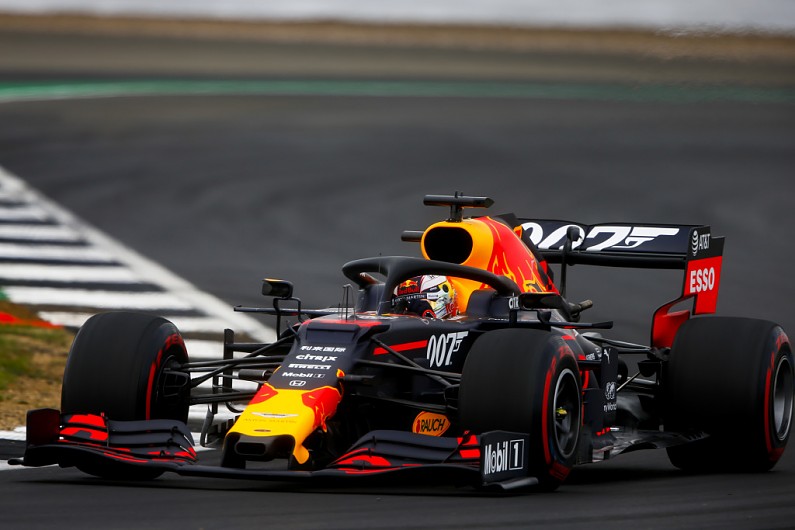 But on a day when Verstappen said he struggled a lot with a lack of grip, he reckons there is some encouragement to be taken from the fact that he wasn't further away from the top.
"I would say this Friday is maybe one of the worst I have had this year, so we still need to work," he explained.
"But it's promising that we are still quite close to Mercedes and Ferrari.
"[It was] not the best day. I just didn't have a good balance with the car. I was sliding around a lot and not comfortable. So we still have quite a bit of work to do."
While Verstappen was lamenting his difficult Friday, team-mate Pierre Gasly was much more encouraged by his own performance after topping FP1.
"It was a really good day on our side," Gasly added.
"I am happy because we've made a lot of changes since Austria, and we have a good plan on how to improve things on my side.
"But there are still a few things to improve. My lap wasn't perfect in FP2, so I still can extract a bit more, but yeah, overall I am happy, yes."
Asked if he felt he had made a breakthrough after recent frustrations, Gasly said: "I don't know. We'll wait tomorrow and Sunday to see, but yeah for sure it is the best Friday of the season.
"And the changes we did seem to work, so we need to keep going in that direction."