Red Bull believes the risk of changing tyre specification halfway through the Formula 1 season is not as big as some have made out and teams could have coped.
A bid to revert to Pirelli's 2018 tyres to end Mercedes' domination was scuppered after a meeting over the issues ended in a 50/50 split between teams.
Seven or more teams needed to support the change for it to be pushed through.
Those that sided with Mercedes in keeping the tyres the same cited the risk of moving away from thinner-tread tyres, which were introduced to combat blistering, and a belief it would not make a difference to the pecking order.
However, Red Bull - joined by Ferrari, Haas, Alfa Romeo and Toro Rosso in backing a mid-season change - does not agree with this.
Responding to a question from Autosport about how the teams viewed the push for 2018 tyres, Red Bull chief engineer Paul Monaghan said: "It's difficult, it puts Pirelli in a slightly difficult position.
"They're doing a decent job. They're going to win every race. The tyres are surviving on the cars.
"As Mario [Isola, Pirelli racing manager] pointed out, they've got to maintain their safety record.
"At the risk of being slightly controversial, we would quite happily accept the 2018 tyres to come back.
"I don't think the risk is as great as some perceive.
"It is about creating a show.
We almost have to take a step back and take a less slightly team-centric position and say if it would be better for the show, could the teams cope with it?
"Our opinion is yes, we could.
"We accept there's been a majority vote not to do so but we have a slightly different view to the majority."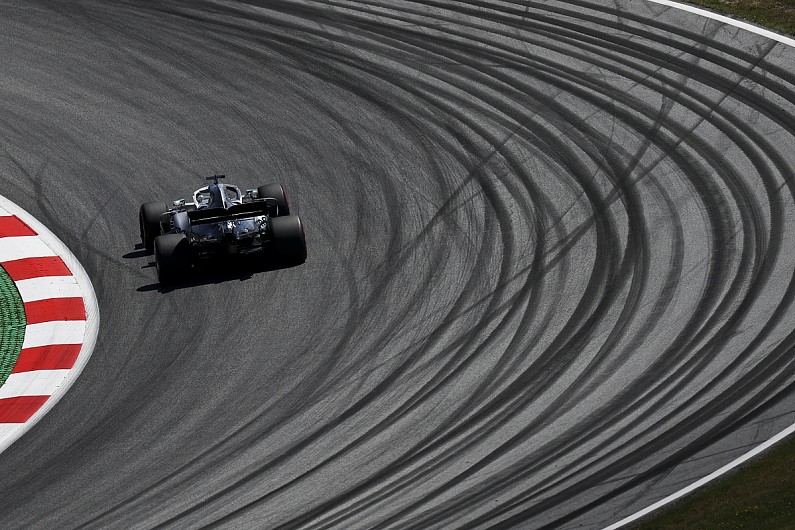 Mercedes has made it clear in recent weeks that it felt rivals were simply being opportunistic in lobbying for a change that could bring them closer to F1's dominant team.
Lewis Hamilton has a commanding lead in the drivers' championship while Mercedes is well clear of Ferrari in the constructors' contest, having won all eight races so far.
Asked if the motivation to change tyres was to hurt Mercedes or improve F1, team principal Toto Wolff said in the build-up to the Austrian Grand Prix: "I think it was both.
"We have an overall responsibility to deliver the best show.
"You can't deny that there are two grids, a first group and a second group, and within the first group some understand the tyres better than others.
"Therefore it is legitimate to discuss this.
"But it's also driven by the interest to increase their own relative performance.
"That's Formula 1, you need to accept that.
"It was important to participate in the discussion in an open minded way and say: 'OK, what can we do to improve the show?'"