Red Bull's Max Verstappen says there is too much self-interest from teams in Formula 1 and there needs to be "one person in charge" to sort the rules out properly.
F1 has agreed to delay the publication of the 2021 rules this week and continues efforts to try to reach consensus over plans for the regulation overhaul.
Verstappen thinks that it is a mistake letting teams have too much of a say in what happens.
"You know what it is, everyone's talking for themselves," said Verstappen.
"Mercedes is of course very happy with these regulations.
"In their view little needs to be changed. And teams who are not doing so well at the moment, they of course want different regulations, but then maybe they have a smaller say in this.
"If you have a Ferrari engine as a customer team, you are with Ferrari, and if you are a customer team at Mercedes, then you are with Mercedes.
"There is so much politics behind this. There should be just one person at the FOM or the FIA who says: 'OK guys, this is it'.
"One team will always do a better job with the rules than the others."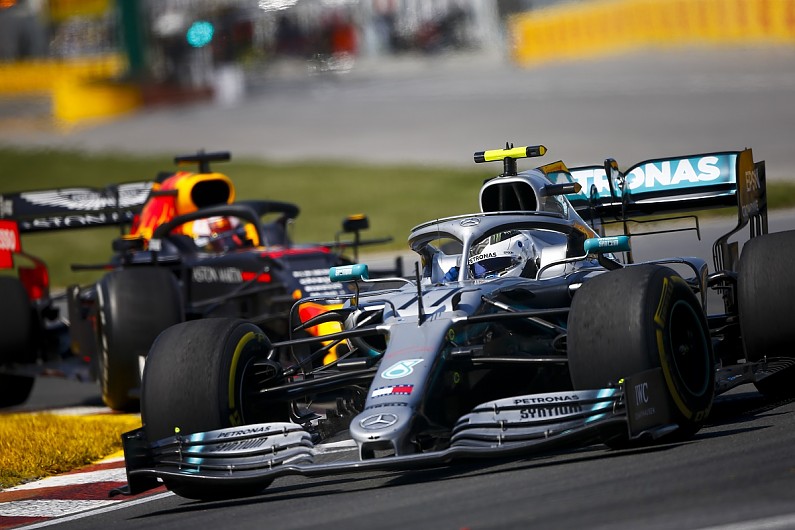 While much of the focus for F1's 2021 change is on levelling up the financial equality between teams, Verstappen thinks that the most important things that need changing are tyre characteristics and the way downforce is currently generated.
"The big problem we have as drivers is that we can't push when we're behind someone because the tyres get overheated, and you can't follow each other because there's too much downforce loss," said Verstappen.
"In the end, those are the most important things we have to work on to make it better for the audience.
"It's just that on certain tracks you can go a second slower than you actually have to go, and still nobody will pass you because you just can't follow each other.
"We [the drivers]did say in 2015 and 2016 that the cars were too slow, gave too little grip and were sliding too much.
"Then we went to the wider cars with more downforce. But of course there are other ways to create downforce, so you lose a bit less when you're chasing someone.
"I think they should take a look at that. We're now setting a track record here and a track record there, but in the end I don't think that's what it's all about.
"If you just want to go faster and faster, you might as well put a robot in the car. But it also has to be fun for the fan.
"If everything slows down by one or two seconds, then that's fine, that doesn't matter, as long as we can follow each other closely."