Day Two kicked off with the four-time Formula One World Drivers' Champion taking on various performance-based challenges, in Shell House Canada
Scuderia Ferrari driver Sebastian Vettel arrived at the Shell House on Thursday to unveil a piece of bespoke artwork by local Montreal artist MORT. As the Montreal Mural Festival kicks off in the city's Downtown, this homegrown creative talent designed a piece of art inspired by the unique, long-standing Innovation Partnership between Shell and Scuderia Ferrari.
After being challenged by the artist to describe in detail each curve, kerb and braking point of the Montreal circuit, MORT then produced a piece of art inspired by Vettel's in-depth descriptions in an exercise which highlighted each man's dedication to his art.
In a perfect warm up for the excitement of race weekend, Vettel then took to the simulator to set a blazing timed lap, before sitting down with Motorsport.com's Julia Piquet for a chat about the unique challenges posed by this iconic circuit.
"Because of the nature of the track, you have a lot of stop and go, a lot of hard breaking zones - but no long-duration corners," he explained. "So it's difficult to put a lot of energy in the tyres and warm them up." Stay tuned this weekend to find out what other insights Vettel and his teammate Charles Leclerc had about the Circuit Gilles-Villeneuve.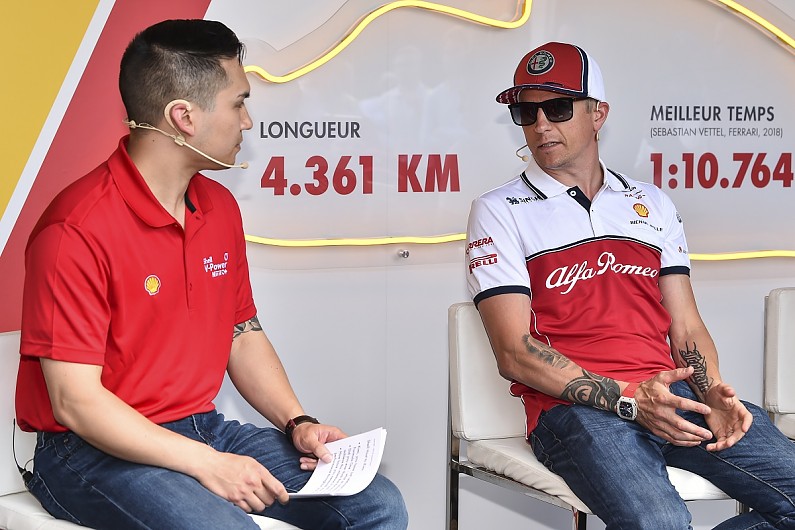 Later in the day, Alfa Romeo driver Kimi Räikkönen, went head-to-head with Finnish NHL player Jesperi Kotkaniemi in the Shell House Batak challenge, designed to test reaction speeds and mental agility. Räikkönen, who recently celebrated his 300th race in Formula One, then joined Jesperi for a panel discussion about power and performance, key aspects of both racing and ice-hockey.
Räikkönen's teammate Antonio Giovinazzi also dropped in to discuss tyre compounds and performance with Pirelli's Head of Car Racing, Mario Isola.
All in all, it was another fascinating day packed with insights into the role that Shell's fuel and lubricants play in Scuderia Ferrari's Formula One campaign. We can't wait to see what other race fans make of the activities when Shell House opens to Montreal Grand Prix ticket holders today. Come and find us in the Fan Zone!