Lewis Hamilton says he wants to try to change the fact there is "the most minimal diversity" in Formula 1, as well as helping less-privileged children get into motorsport.
Hamilton has previously discussed his desire to get involved in charity work once his racing career comes to an end.
He suffered racist abuse during his junior career and earlier this year spoke critically about racism in society.
When asked in the build-up to the Canadian Grand Prix what he wants his legacy to be, Hamilton said he wants to "help shift the diversity a little bit" in grand prix racing.
"There really is the most minimal diversity within this sport," he said.
"I really, somehow, want to be a part of shape-shifting that with Formula 1, working in co-operation with Formula 1 and the FIA.
"I don't know why there's not enough university students, engineers, mechanics and even within the media, coming through from more diverse backgrounds.
"I don't know, that's always been the way it is today, but I see a real opportunity there to be a part of shape-shifting that.
"So, in 20 years, I want to look back [and] if I ever hear someone whispering, they would say that I was a part of shifting that."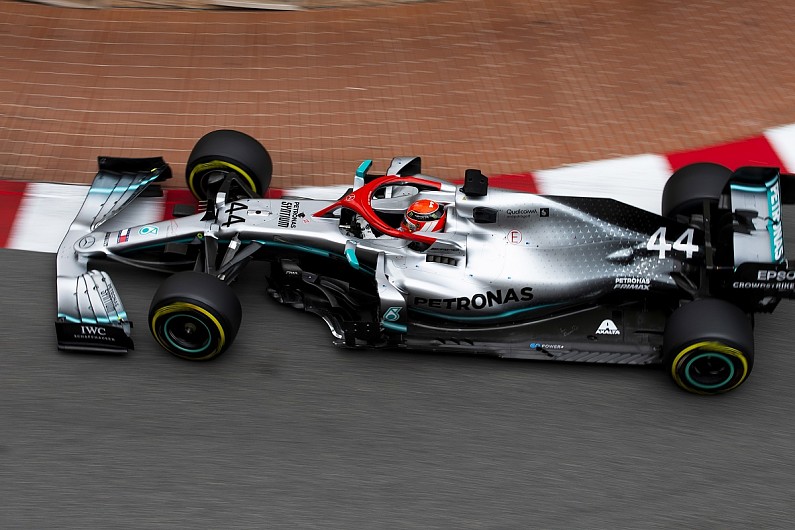 Hamilton has spoken regularly about his gratitude for the efforts made by his father and former manager Anthony to get him into karting despite the family not being wealthy.
Now a five-time F1 world champion, who benefitted from earning McLaren-Mercedes support in karts, Hamilton wants to help underfunded aspiring drivers when his career is over.
"There are so many elements that are to be worked on," he said.
"I want to somehow help pave the way for some younger drivers to come through from a similar background to myself, for example.
"That means getting involved in karting, from the early phases of motor racing.
"It's so expensive now, to race karts. I think when I started, my dad told me we spent £20,000 in the first year, which was a huge amount of money from where we come from on a council estate in the UK.
"But today, to do a professional season of karting, it's in the hundreds of thousands of dollars, like two or three hundred thousand dollars or something to be professional.
"That's a lot of money to spend in a year. I want to be a part of somehow shifting that."