Red Bull driver Pierre Gasly says he does not want to waste his time with "bullshit" rumours about his future in Formula 1.
Gasly has had a tough start to his first season with the senior Red Bull team following his promotion from Toro Rosso.
It has led to speculation about his future in the team, with rumours emerging during the Monaco Grand Prix that linked Renault's Nico Hulkenberg to the second Red Bull seat.
The rumour has been refuted by Red Bull motorsport advisor Dr Helmut Marko, who Gasly said called him after Monaco "just to sort everything out".
"Honestly I don't want to waste any time with this kind of bullshit," said Gasly in the build-up to the Canadian Grand Prix.
"I have more important things to take care of, like my job, my family, my friends.
"For me, bullshit like this is just bad journalism. I don't want to comment any more about this."
Hulkenberg also dismissed being linked to Red Bull, calling it "made up" and "basically fake news", and joked that it "felt great for my ego".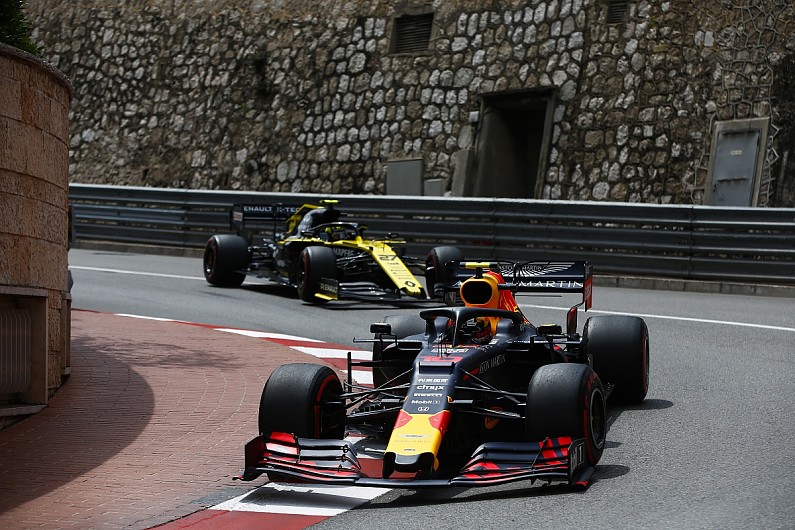 Gasly is sixth in the drivers' championship with a best result of fifth for Red Bull this season.
He has less than half the points of Max Verstappen and has trailed his podium-finishing team-mate at every grand prix.
However, Red Bull has made it clear from the start of the season that Gasly would be given more time owing to the circumstances around his promotion to the team.
Gasly was only placed at Red Bull for 2019 once Daniel Ricciardo made the surprise decision to leave the team for Renault.
That has given the Frenchman confidence he will be given time to improve his form.
"I think it's improving, otherwise I would not do the performance we've done in Monaco," said Gasly.
"We finished within 10 seconds of the leader, starting eighth.
"I still feel I'm far from getting the full potential of myself at the moment. There are still things I'm not feeling fully comfortable with.
"But from race to race I can see and I can feel things are getting better."
Asked about conversations with Marko since the start of the year, Gasly said: "It's been good.
"It's been really supportive and he sees and he knows everything that happens inside the team.
"I think it has been really good so far."