Four-time Formula 1 champion Sebastian Vettel says claims he is preparing to retire at the end of 2019 are "made up", and reiterated his commitment to winning Ferrari a title.
Vettel won four drivers' championships in a row with Red Bull from 2010-13, but has been so far unable to end Ferrari's F1 title drought since joining for the '15 season.
His current contract is a three-year deal that is due to expire at the end of the 2020, but rumours began to swirl following his and Ferrari's below-expectations start to the current season that the 31-year-old could step away from F1 at the end of the year.
When asked about such talk in the lead-up to the Canadian Grand Prix, Vettel stressed he felt comfortable in his current situation and pointed to the fact he still had unfinished business with Ferrari.
"I don't know, I never said anything like it so I don't where they [the rumours] come from," Vettel said.
"I think I can stop whenever I want, and the team can probably kick me out whenever they want, but I'm very happy with the team and I hope the team is happy with myself.
"I'm very hungry and I have a mission here to win, that's really the only thing that matters to me, to win with Ferrari, and that's what I'm working for.
"Currently we're not winning, so you can make the maths, and we still have something to do."
Asked by Autosport how finding out about the speculation made him feel, Vettel said: "I don't know who ultimately made it up. I don't think I ever said anything which would lead to that conclusion.
"I don't know, I'm not really bothered.
"I understand that some part of your job [as journalists] is to try and come up with something interesting. It doesn't bother me, you do what you want, I do what I want."
While Vettel's second place in Monaco last time out ended Mercedes' streak of one-two finishes, Ferrari had been well off its main rival's pace in qualifying in Monte Carlo.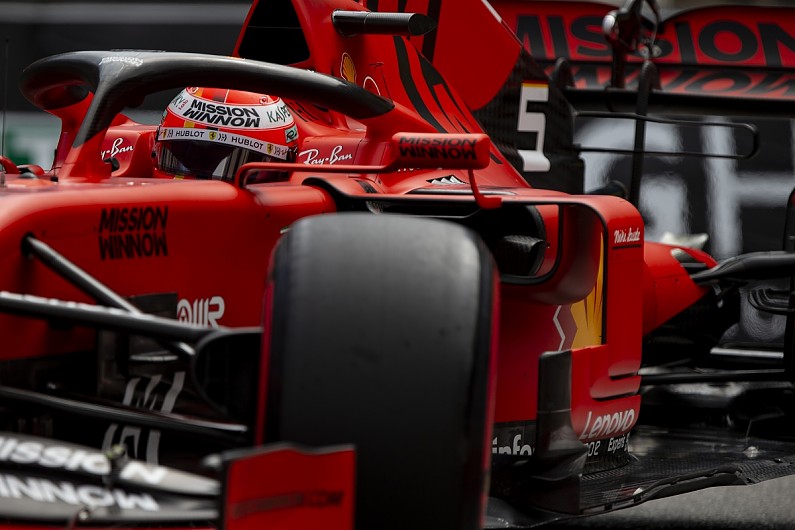 Given the power-sensitive nature of Montreal's Circuit Gilles Villeneuve, this weekend's Canadian GP is seen as a bigger opportunity for Ferrari - which came closest to a race win this year at another engine-dependent track in Bahrain.
"I can't make any predictions, but on paper it looks a bit more promising, so more towards Bahrain," Vettel said.
"On the other hand the asphalt is very smooth, it will be difficult to get the tyres up to working temperature, we've been struggling with that the last couple of races.
"I'm not sitting here and painting things black - we haven't done a single lap this weekend, so I'm quite optimistic, and it was a strong course for us last year.
"If we struggle [with tyres], we have some tricks up our sleeve - whether they work or not, we will see."