Mercedes boss Toto Wolff says a shift in car philosophy away from pure straightline-speed performance has been a key factor in maintaining its status as Formula 1's lead outfit.
Mercedes' engine held a substantial power advantage in the opening years of the V6 turbo hybrid era, but over recent seasons the manufacturers have gradually converged.
The team, which has won five driver's and constructors' titles doubles in a row - claimed both pole position and victory in the Monaco Grand Prix this year for the first time since 2015, with the street circuit - which places far less emphasis on pure engine power - having been one of its weaker circuits in recent years.
Mercedes has had the fastest outright package at five of this year's six grands prix and has not been beaten to victory since last October's Mexican GP, a run of eight events.
"You can see the development of this team," said Wolff.
"In the early days of the power unit regulations we had a car which was a low-drag fast car on the straights and carried by the might of the engine.
"Over the years I think chassis and power unit have merged in order to extract the optimum lap time. And half of that was that the engine is still impressive, but we were able to wrap a chassis around it that has more downforce, and more drag.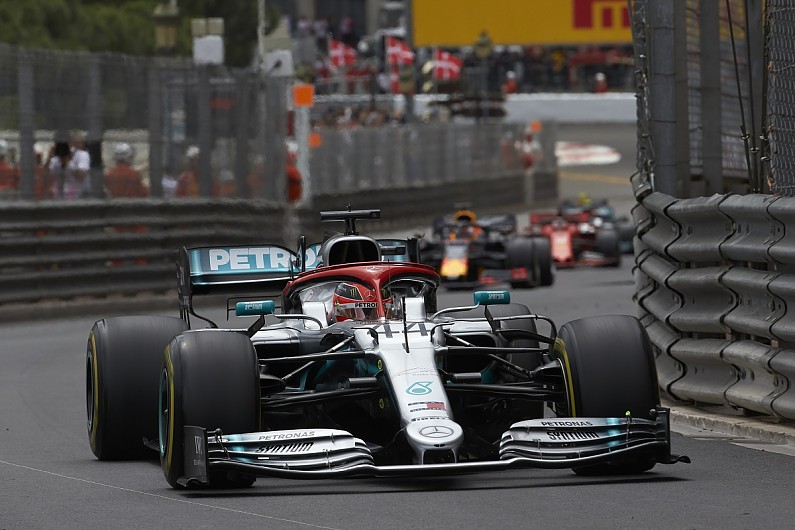 "We're not the quickest car anymore on the straight. But we believe that this compromise between these two main blocks of performance works well for us.
"If you would have told me last year that we were a solid P1 and P2 [in Monaco qualifying] I would have said that's great, but I probably wouldn't have believed that."
Asked about the task ahead for Mercedes at the high-speed Circuit Gilles Villeneuve - which will host the Canadian GP this weekend - Wolff said: "I think every single one [circuit] is a great challenge.
"Monaco traditionally wasn't historically our best track, and we knew from the slow-corner performance that we saw in Barcelona that we have a chance, but Monaco is different again.
"From the car's performance, on a single lap, definitely we were the quickest [in Monaco], and Montreal we were great last year.
"It's a really exciting challenge, and another great motivation to go there and try to perform as good as we can."