Kimi Raikkonen is certain he would not still be racing in Formula 1 had he not taken two years out to compete in rallying.
The Alfa Romeo driver is contesting his 300th grand prix weekend in Monaco, although it will only be his 297th start.
He did not take the start of the 2001 Belgian GP, the infamous 2005 United States GP or the 2017 Malaysian GP.
At the end of the 2009 season, he switched to the World Rally Championship with Citroen for what turned out to be a two-year stint before he was brought back onto the F1 grid by Lotus in 2012.
Asked by Autosport if he feels proud to still be in F1 18 years after his debut, Raikkonen said: "It doesn't feel that long honestly, after two years out.
"To be sure without that I wouldn't be here today.
"Somehow maybe that made it not feel as long having a bit more of a normal time [in F1].
"I think afterwards, whenever I stop and look back, then maybe it makes a bit more sense and feels different.
"But for now it doesn't really feel that it's been that long. It's just racing."
After losing his Ferrari seat for 2019, Raikkonen signed a two-year deal to return to Sauber (now Alfa).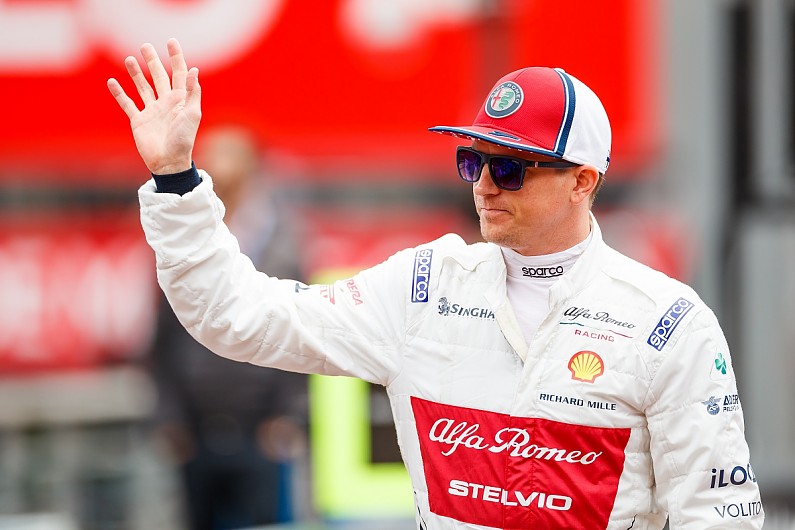 That takes him to the end of the current F1 rules cycle, but the 2007 world champion says he has not thought about whether he wants to stick around for the championship's major 2021 rules overhaul.
"I have no idea," he said. "I have a contract for next year, but after that who knows.
"We will have to see how things go and if I am interested."
Asked if the nature of the 2021 rules would affect his decision, Raikkonen said: "No, because in the end when you make a big rule change you never know.
"Generally the big teams are still there because they had the resources to try lots of different things and figure out the best way to do it.
"It would be nicer if everyone got a lot closer, for the sport and the drivers, because it is very unknown."
If he completes the 2019 and 2020 seasons, Raikkonen will hold the record for most number of grand prix starts.
He says that will give him "zero pleasure" because "I am not here to say I have the most grands prix".
He joked that ahead of his 300th grand prix he has "already told the team it's purely a number" and did not want any celebrations.
"I tried to force them to cancel everything," said Raikkonen. "But [to] not very good success!"