Christian Horner insists his Red Bull team never laid out a target for the number of Formula 1 wins it wanted in 2019, despite motorsport advisor Helmut Marko's goal.
Marko had said during pre-season that he wanted Red Bull to win more races in 2019 than it had the previous year, which meant it had to score at least five wins in the current campaign.
Red Bull has been optimistic about its fresh start with Honda but the team has played catch-up while it understands its chassis.
It has also suggested Honda still needs to close the gap to Mercedes and Ferrari to allow Red Bull to compete for wins more regularly. Horner has said that Marko's vision is not a team goal.
"Helmut obviously likes to take an optimistic outlook and we are only three races in," said Horner about the team's targets in 2019.
"From a team perspective, we have never set any targets in terms of race victories. Our goal is about closing that gap [to the leading teams]."
Horner said it would be pointless to judge Red Bull before the end of the season.
"I think doing that is a waste of time," he said. "My view has always been you look at what is the quickest car and you look at what is the quickest way we can get there, and that varies from race to race.
"It was Ferrari in Bahrain and it was Mercedes in China, and obviously everyone is working as hard as they can to close that gap. To say it is by this race or this race, history dictates it is a fallacy."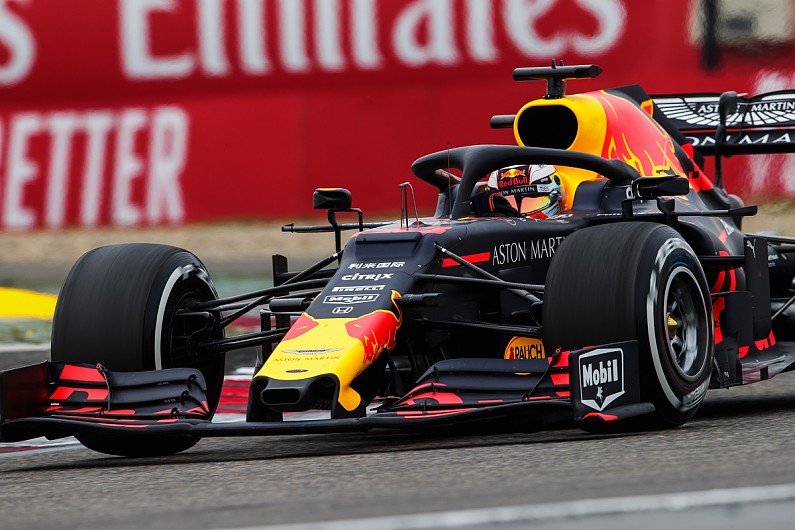 Horner added that he was encouraged by Max Verstappen's start to the season in which he secured a podium in the Australian Grand Prix.
Verstappen lies third in the drivers' championship after two fourth places in Bahrain and China and is 29 points adrift of leader Lewis Hamilton.
"I think he [Verstappen] has been very mature," said Horner.
"He has driven three strong grands prix so far this year and was obviously unlucky not to be on the podium in Bahrain.
"We see he had a go at Sebastian [Vettel] in China after the pit stop, and drive a very mature race to bring it home fourth. It is about points accumulation at this stage.
"It is still not that big a gap to the guys ahead, and he is still ahead of both Ferrari drivers in the championship at the moment.
"There is still a long, long way to go, so it's important you don't give away too much ground at this stage of the year."