Autosport readers have their own say in our Formula 1 driver ratings after each race, and so far in 2019 it's not looking good for Sebastian Vettel and Pierre Gasly.
While Lewis Hamilton took the lead from Valtteri Bottas in both the actual F1 world championship and the Autosport readers' table following the Chinese Grand Prix last weekend, Vettel and Gasly are currently ranked only 16th and 20th in your judgements.
---
Have your say
Who starred and who flopped in China? Submit your driver ratings now
---
For Vettel, that 16th place post-Shanghai is actually a major improvement on the 19th position he occupied following his messy Sakhir race. But his average in your ratings so far is still only 5.97 out of 10.
Gasly's tough start to life at Red Bull means he's only average 4.86, leaving him below Daniil Kvyat, Antonio Giovinazzi and Lance Stroll in 20th and last.
Up front, Hamilton's 8.56 average puts him just ahead of Bottas's 8.36.
Max Verstappen surged from sixth to third ahead of Charles Leclerc thanks to your China scores, and Kimi Raikkonen is faring very well too - fifth overall after three races with an average of 8.05 out of 10.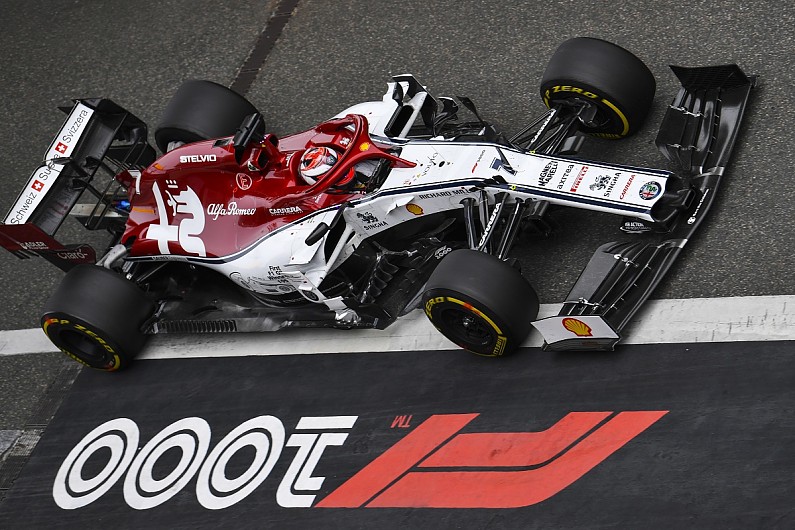 Autosport readers are also giving some encouragement to Williams pair George Russell and Robert Kubica.
Their team's troubles may mean they're currently at the back in most sessions and races, but their efforts in adversity have impressed you enough to rank them 12th (Russell) and 15th (Kubica) so far.
Autosport's driver ratings are part of our Plus subscribers' package, and are published on Monday morning after every GP.
You can keep track of the average scores from both readers and our Grand Prix Editor Edd Straw, as well as reading all the ratings features so far on our dedicated driver ratings page.
Readers' driver ratings standings
| | Driver | Rating | Change |
| --- | --- | --- | --- |
| 1 | Lewis Hamilton | 8.56 | Up 3 |
| 2 | Valtteri Bottas | 8.36 | Down 1 |
| 3 | Max Verstappen | 8.19 | Up 3 |
| 4 | Charles Leclerc | 8.12 | Down 2 |
| 5 | Kimi Raikkonen | 8.05 | Up 2 |
| 6 | Nico Hulkenberg | 7.86 | Down 3 |
| 7 | Sergio Perez | 7.66 | Up 4 |
| 8 | Lando Norris | 7.46 | Down 3 |
| 9 | Kevin Magnussen | 7.32 | Down 1 |
| 10 | Carlos Sainz Jr | 7.29 | Down 1 |
| 11 | Alex Albon | 7.27 | Up 1 |
| 12 | George Russell | 7.04 | Down 2 |
| 13 | Daniel Ricciardo | 6.46 | Up 4 |
| 14 | Romain Grosjean | 6.36 | - |
| 15 | Robert Kubica | 5.99 | - |
| 16 | Sebastian Vettel | 5.97 | Up 3 |
| 17 | Daniil Kvyat | 5.92 | Down 4 |
| 18 | Antonio Giovinazzi | 5.71 | - |
| 19 | Lance Stroll | 5.55 | Down 3 |
| 20 | Pierre Gasly | 4.86 | - |