Toro Rosso Formula 1 driver Daniil Kvyat was denied a crucial fresh-tyre run in the second segment of Bahrain Grand Prix qualifying by what he described as an "operational issue".
The Russian scrapped his second run in Q2 after the outlap and was resigned to 15th place on the grid.
His absence in the dying seconds of the segment allowed team-mate Alexander Albon to leapfrog him in the timesheets, the Anglo-Thai rookie beating Kvyat in qualifying for the second grand prix weekend running.
"There was an operational issue," Kvyat said about his aborted second Q2 run, but refused to elaborate on what exactly had happened.
When pressed whether this meant a problem on his STR14, he said: "Obviously. Not with me."
Kvyat's conversations with his Toro Rosso pitwall during Q2 reveal the Russian's surprise at him running on used tyres on his final attempt.
He had done the conventional two runs to get out in Q1, and should have had another set of fresh softs available after his initial attempt in the second segment.
But as he ventured out of the pits, a quizzical Kvyat asked the team: "Why do I have used tyres?"
Race engineer Mattia Spini responded during Kvyat's outlap, eventually calling him back into the pits and admitting to the Russian that there was not enough time in the session to change rubber and return to the pits.
"What was that, guys?" Kvyat asked as he brought his car back in.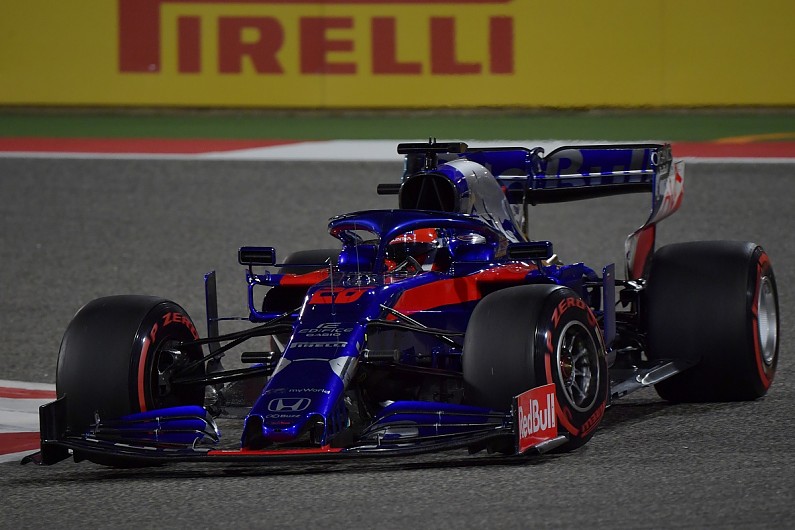 Team-mate Albon's second run elevated the rookie to 12th, and he was just 0.042s away from making his maiden Q3 appearance.
"Not a bad qualifying session," Albon said. "It felt a little bit like Melbourne - we were on the back foot in FP2 and FP3, just struggling with the track and it looked like everyone was sliding about a bit and myself included.
"There were definitely some things in FP3 that I wasn't happy with and we tuned some of that out for quali - so on my first lap I already thought that it was a lot more forgiving and predictable, so that's where the pace came from.
"In terms of qualifying, I'm happy with the performance and we should have been in Q3.
"I ran wide in that last corner, which didn't lose me as much time as I thought but I think we were dealing with four hundredths to Kimi [Raikkonen in P10]. It's a shame."