Max Verstappen says his Austrian Grand Prix victory stands out in his impressive 2018 Formula 1 season because it was "completely unexpected".
Verstappen recovered from a tough start to the year to enjoy the best campaign of his young F1 career, winning twice and scoring 11 podiums to finish fourth in the championship.
After emerging as the most regular threat to world champion Lewis Hamilton in the second half of the season, scoring seven podiums after the summer break and winning in Mexico, Verstappen picked out his "great win" in Austria as his most satisfying race in an interview for Red Bull's season review podcast.
Speaking in a Red Bull video alongside team-mate Daniel Ricciardo, reviewing the year and the duo's time together before Ricciardo leaves for Renault next year, Verstappen reiterated that it was his biggest highlight.
"Because it was completely unexpected," said Verstappen. "A lot of Dutch fans around, and a Red Bull car winning at the Red Bull Ring.
"Also the race itself was a lot harder to manage because the tyres. "You didn't know if you were going to go to the end because of the blistering."
Verstappen's efforts in the final few races of 2018 hauled him above the Mercedes of Valtteri Bottas and nearly nabbed him third in the championship ahead of Ferrari's Kimi Raikkonen.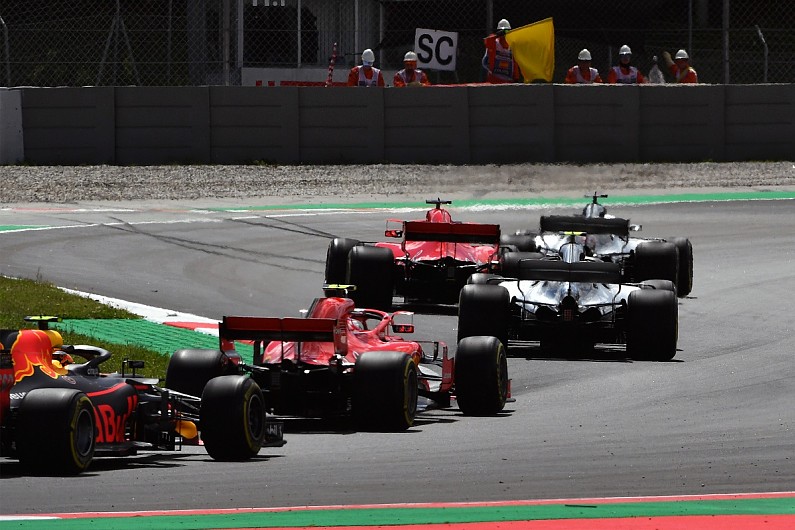 He said the races where he led Red Bull's charge against Mercedes and Ferrari were also highlights from the year.
"Qualifying in Singapore, the difficulties we had with the engine not responding like we wanted to and still put it on the first row, I was very happy with that," he said.
"Austin, I was never on the podium there before. That was very nice.
"And it was a fun race in general."
Verstappen started the United States GP 18th but was part of a three-way fight for the win late on, behind Raikkonen and ahead of Hamilton.
Asked by Ricciardo if he thought he'd have won had the race lasted a little longer, Verstappen said: "I thought so but with a few laps to go my tyres went off.
"So, if we had done more laps it was mainly Lewis getting by me than [me] passing Kimi."
Despite his stellar season, Verstappen did temper expectations for 2019 as curiosity grows over whether Red Bull's new Honda partnership can result in an immediate championship challenge.
"This season has been a challenging one initially but it definitely came on and we had some really great results," said Verstappen.
"I'm very happy about that.
"Every year you depend a lot on the car you get and the package you get.
"I'm confident that I can do a good result again next year, we just have to wait and see how good we are going to be initially.
"I'm very confident in the team that we can build a great car again and then with our new partner Honda it's going to be very exciting."