Carlos Sainz Jr says he spent the 2018 Formula 1 season "confused" by an instability issue with his Renault that dogged his performances in qualifying.
The Spaniard, who will switch to McLaren next season after Renault swooped for Daniel Ricciardo, said he never fully got on top of why he struggled to extract the best single-lap pace.
"When it comes to finding the limits of the Renault, that was where I tend to struggle a bit," said Sainz, when asked by Autosport to evaluate his performances this year.
"I apply just a bit more brake pressure, and I pick up a bit of instability.
"It's just this thing I've been trying to level out the whole year - trying to pick up the stability when you really try to push the limit, that this car doesn't give me.
"I'm a bit confused by that. The whole year I've been playing a bit cat and mouse with the balance of the car."
Sainz said that he had been able to cure the issue during the campaign, but that then had a detrimental effect on his overall speed.
"It has confused me a lot during the year," he added.
"I've been playing a lot with set-ups to take it away, but sometimes I was having to do too many compromises to find the right stability.
"In general, I haven't really managed to take it away 100%, I've never been comfortable in qualifying to extract the last two tenths.
"It is true in some qualifying sessions I managed to do a good job, and I've been very consistent; always in Q3, always very close to the limit, but never able to find that one tenth I could extract out of the Toro Rosso or other cars."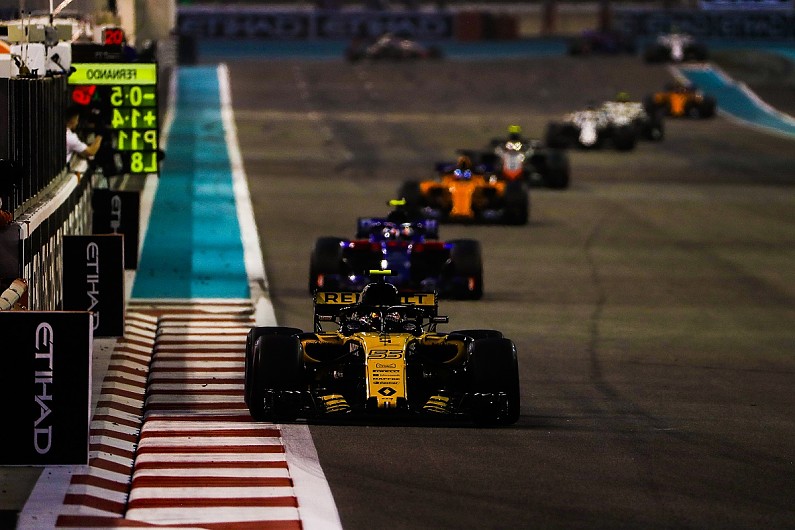 Sainz ended 2018 10th in the standings, but said his qualifying issue, plus some reliability troubles, left him feeling as though the campaign had not gone as well as he had hoped.
"There have been ups and downs during the season, especially during qualifying," he said.
"I think during the races I've always been strong, always been there to score points.
"So I'm in two minds about this season. For how comfortable I was with this car, for how not so happy I was, I think I've been able to extract everything from it.
"The weekends where we could have got a lot of points, like in Paul Ricard and Mexico, we did have a big reliability failure which didn't allow us to be a bit higher up in the championship and score some more points for the team. So I'm in two minds.
"I know that with what I've done on a personal level, it's quite good, but I'm disappointed to have not found that mojo with the car I used to have in the Toro Rosso or in World Series, to be an exceptional qualifier."