Pirelli has invited teams and drivers to help it decide which tyre compounds to make available for the start of the 2019 Formula 1 season as it seeks "expert" input.
The Italian company has been criticised by various teams and drivers since F1 asked for Pirelli to start producing the high-degradation tyres.
Having come under fire for the overheating and blistering of its new-for-2018 softer compounds, suffered in a season that has featured several races of extreme tyre management, Pirelli has moved to get more input from drivers and teams.
Pirelli F1 boss Mario Isola joined a Grand Prix Drivers' Association in Brazil and has continued this push by inviting more contributions to the compound-selection process.
Traditionally Pirelli uses its own simulations to tell the FIA which three compounds it would like to make available for each race.
"For the selection we are trying to involve the teams and drivers," said Isola.
"We would like the expert opinion, it will be a bit more complicated but we will try to do our best to make the best selection."
Isola said Pirelli is not looking to change how F1 establishes its rules and requirements but wants more people to be involved in producing feedback.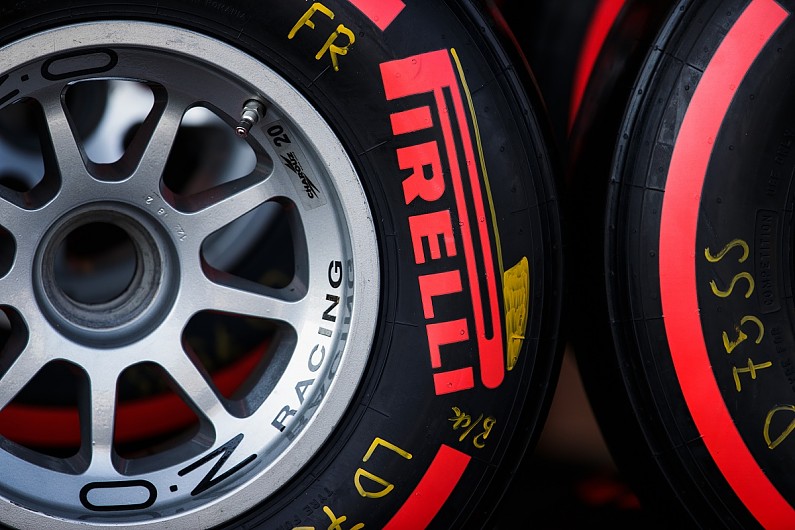 He also explained that Pirelli would avoid being swayed by teams with agendas because it has its own data and consults both the FIA and F1 bosses - and there are a finite number of options anyway.
"It's interesting to see if we involve teams and drivers, if we have a trend," said Isola.
"We will have different feedback but my question was not just 'give me feedback on what you believe is the best choice', but also, 'why?'.
"If you're Team A and say, 'For Australia I suggest compounds 2/3/4', tell me the reason behind that.
"Is it because you believe you're stronger, or have more strategies, or what?
"I hope to have the feedback. It is not an obligation. Just a way to work together and see the result."
Pirelli must nominate its compounds for the 2019 season opener in Australia by Thursday December 6.
The teams will need to make their selections for pre-season testing for Melbourne, plus a draft selection for the rest of the first five grands prix, by December 13.
Isola first communicated a desire to have a better dialogue with drivers after joining the GPDA meeting in Brazil, even though he conceded it would be difficult.
"It's important that at least three, four, five times during the year we sit down and we spend half an hour or an hour, or whatever we need, to understand what the drivers need and to work in the direction that is suggested by the drivers," he said.
"We don't have to forget the drivers. It's important for them to be considered."