Alain Prost says Lewis Hamilton may have to find different motivation for 2019 now he has beaten Sebastian Vettel to securing a fifth Formula 1 world championship.
Four-time champion Prost believes getting ahead of Vettel in the record books spurred Hamilton on this year.
Hamilton is now equal with Juan Manuel Fangio on five championships, with only Michael Schumacher's seven titles ahead.
"I always said this year, if you are Sebastian or Lewis, you cannot have a problem of motivation because they were both four times champions, and they knew that there would be a fight between them, so they'd be the first one at five," Prost told Autosport.
"After that it's personal. Is the target to be at least seven, or not?
"I think the target is to be again world champion, and see what happens next year.
"It's the first step, a personal decision. When you are on five, you think about six, you don't think about seven or eight.

Why Hamilton might not beat Schumacher's records
"Sometimes if for example like next year you have a change of regulations, it can always give you an extra motivation."
Prost said there would inevitably be a point when Hamilton would "one day wake up and then say 'do I want to do that again?'".
He believes Hamilton did a near perfect job in 2018.
"This was maybe one of his best seasons, because the competition was there from the beginning to the end," Prost added.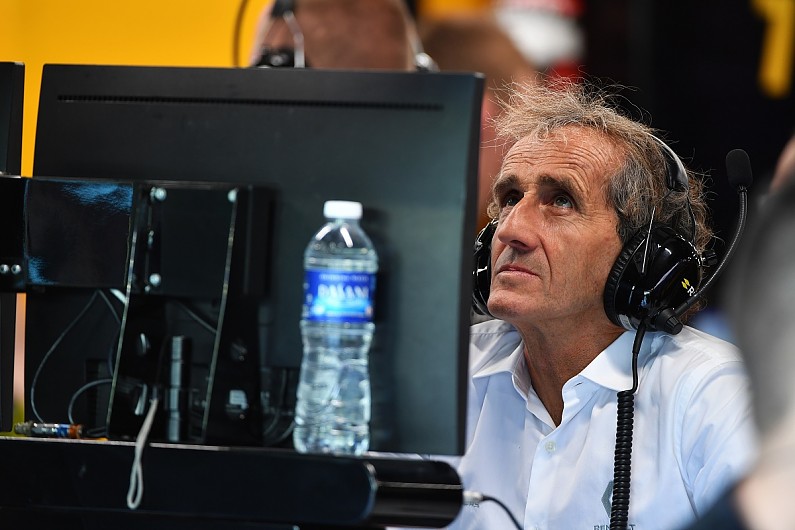 "What you ask of a driver and his team, to be world champion in this situation, is a mix of stability, being consistent, not trying to get stupid points when you can't because you need to accept sometimes to finish second, third or fourth.
"If in a few places where you really need to find the time to get on pole, like Singapore, he was there. He had a small bit of luck sometimes, because it's a long season.
"Also when Sebastian did one or two mistakes, after that you could see he was so strong and motivated, because he knew that if Sebastian left the door open, he had to come in.
"Ferrari did a lot of mistakes, and Sebastian, if you think of Baku, Germany, China.
"Then what do you do, do you put more pressure to them? That's why the season was really well managed by Lewis and the team."
Prost said it was hard to compare Hamilton with past champions.
"It's always difficult to compare the generations, because I think it was very difficult to be a multiple champion at one stage, especially because the level of performance of the teams was up and down sometimes, and reliability was also a big problem," he suggested.
"Today it's different, but it doesn't take away the merit.
"Lewis is for sure one of the best, if not the best, of his generation.
"It's difficult to be champion every year, or almost every year."