Maurizio Arrivabene has hit out at "false rumours" concerning the future of Ferrari Formula 1 technical director Mattia Binotto, saying they are designed to "create instability" at the team.
After Ferrari's latest failure to beat Lewis Hamilton and Mercedes to the F1 world drivers' title, it has been reported by some areas of the media that Binotto has a strained relationship with Arrivabene.
It was also suggested that interest from rival teams might prompt him to leave Ferrari.
Binotto has been widely credited with Ferrari's improved F1 performance since the departure of previous technical director James Allison midway through its winless 2016 season.
He had been focused on the power unit division, before his promotion to overseeing the entire technical project.
Speaking to selected media on Sunday, including Autosport, Arrivabene was asked about his own future as well as that of Binotto.
"Let's make it clear once and for all," he said, "The rumours about Mattia are a fake news, put around to create instability in the team.
"It is an attempt to try to create problems where there are no problems, and I do not want to comment on false rumours anymore.
"During this season there have been many attempts at destabilisation, sometimes with stories about the drivers, others about the technicians.
"My position? Ask [Ferrari] managing director [Louis] Camilleri."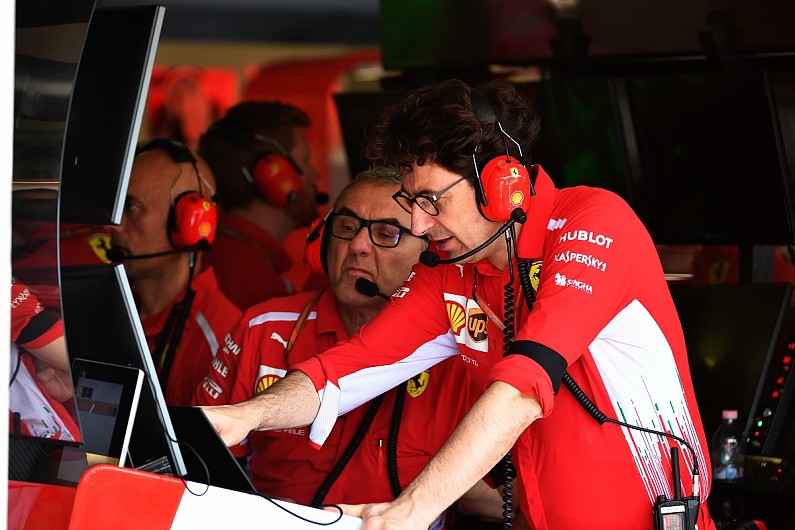 Arrivabene also explained that he is in no rush to sign reinforcements to bolster his team for 2019.
"No one has ever spoken of goodbyes, possibly we can talk about reinforcements," he said.
"But it takes time, we'll think about it next season. Today the team is there, and it's a good and compact team.
"If there are reinforcements they will arrive without any haste, I stress it, and [only] if we need to have them.
"The line is that of stability, if there are additions [they] will not undermine the soundness of the existing group.
"A team that works only needs reinforcements, not revolutions. Personally, I have never believed in revolutions, but in evolution."