Robert Kubica could take up a development role at the Ferrari Formula 1 team next season.
The one-time grand prix winner has not given up returning to the F1 grid with Williams in 2019, having missed out on a sensational comeback this year.
Kubica sustained career-changing injuries in a rally accident in early 2011 and has not raced in F1 since, but his incredible recovery led to testing for Renault and Williams last year and he secured some financial backing to help land a '18 Williams drive.
While he missed out on that and had to settle for a reserve driver role with Williams instead, that has facilitated his first grand prix weekend action since Abu Dhabi in 2010 and he is on the team's shortlist to partner George Russell next year.
But Williams needs to commercialise its second seat and while Kubica is believed to have access to more funding than before it is not enough to plug a gap.
Sources have indicated Williams could need as much £15-20million.
Kubica has made it clear he is not prepared to wait too long to learn his fate, after Williams only confirmed Sergey Sirotkin for 2018 in January.
He is understood to have had discussions over a simulator position with Ferrari, which needs to replace Antonio Giovinazzi and Daniil Kvyat because its 2018 development drivers have secured '19 F1 drives with Sauber and Toro Rosso respectively.
Kubica would not be a reserve driver at Ferrari because Giovinazzi would be called up from Sauber should either Sebastian Vettel or Charles Leclerc be unavailable.
Ferrari has relied heavily on its development drivers this season and the work on the simulator over grand prix weekends has often been specifically credited for turnarounds in form from practice to qualifying and the race.
Kubica is not thought to have agreed a deal with Ferrari yet.
Speaking earlier this month, he said: "Of course the target will be to be on the grid next year, but, as I said, I cannot wait until December.
"The situation is quite clear, and we will see. I think the team is evaluating different scenarios, and they are right to do it.
"And I'm doing, on my side, some other stuff."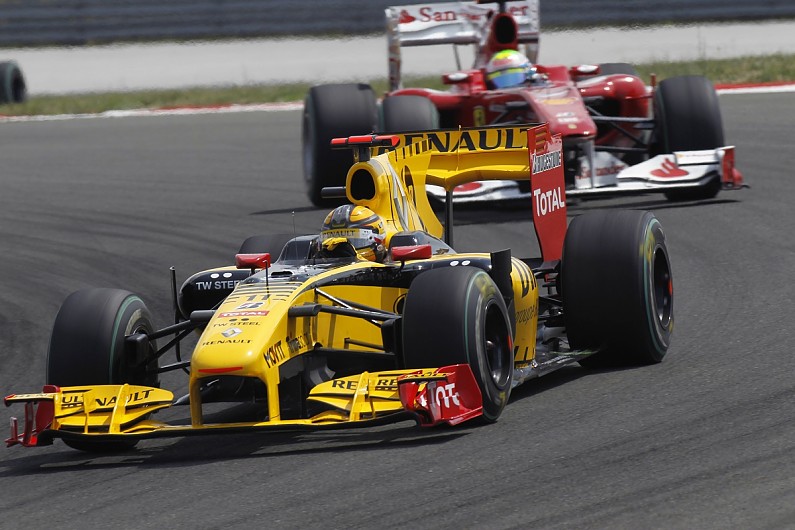 Should Kubica join Ferrari as a simulator driver, he would finally link up with the team he should have raced for in F1 had he not suffered his rallying accident.
Earlier this year, the Pole confirmed the long-running rumour that he had agreed to move from Renault to Ferrari for the 2012 F1 season.
He said he had signed a contract with then-Ferrari team principal Stefano Domenicali.
Kubica also said driving for Ferrari was one of the three goals he had in his career: the others were racing in F1 and winning the world championship.