Mercedes motorsport boss Toto Wolff is cautious about the chances of his protege Esteban Ocon getting a Williams Formula 1 seat for the 2019 season.
Fellow Mercedes junior and Formula 2 championship leader George Russell has already secured one of the Williams seats.
But deputy team principal Claire Williams has made it clear that she needs to find extra finance to be able to offer the other seat to Ocon.
Reserve driver Robert Kubica, who has strong support from Poland, is also on the shortlist.
"You know the saying only fools are optimists, and in July I was really optimistic on having Esteban in a Renault," said Wolff when asked by Autosport about the Ocon/Williams situation.
"So I don't know, it's not our call.
"Williams needs to make up their mind who they think is the best driver for their team, and it's not only Esteban, there's Robert in the frame, and then others, and all of them deserve the chance.
"So Williams will make their choice. We are prepared for 'plan B' with Esteban.
"One thing I can guarantee to you is that he is going to be in a good car in 2020, because there are many teams out there that have an interest in Esteban."
Asked if Mercedes is actively helping Williams to find sponsors that could help it take Ocon, Wolff replied: "We will try to facilitate where we can. There's nothing that I could say 'this is going to help him into the car.'"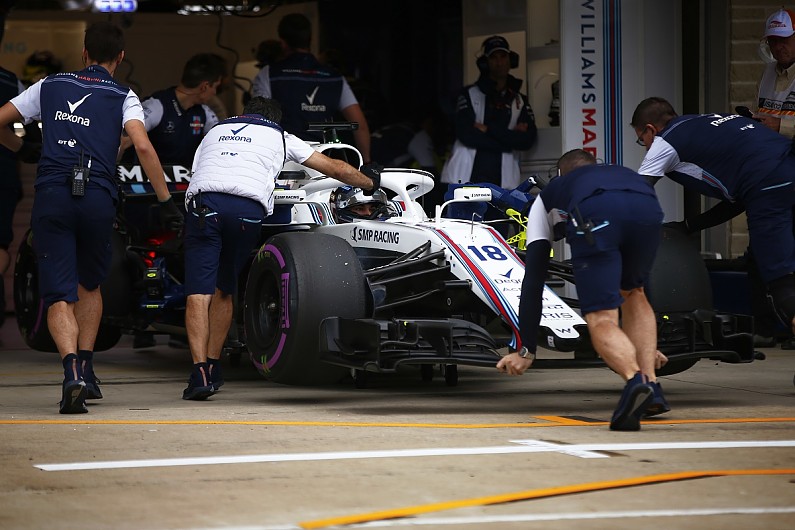 Current Force India driver Ocon stressed that he sees Williams as an ideal opportunity for 2019, despite its stuggles this season.
"I'm definitely very keen," he said.
"I don't think it's a team that's going down. Obviously the results they are doing this year are not great, but Williams has been world champion in the past, they've been fighting hard with us last year.
"I think it's a very competent team, and every team has its ups and downs. I'm sure they will come back higher in the future."