Formula 1 chiefs have ruled out the idea of experimenting with a 'super weekend' format change this season, if the world championship battle is settled early.
With Lewis Hamilton on course to grab his fifth world championship title, potentially at this weekend's United States Grand Prix, there is the prospect of F1 having three more races with little to play for at the front.
That has prompted the idea that it would be a great chance for F1 to trial a 'super weekend' format shake-up that Hamilton recently suggested.
But speaking ahead of the Austin race, F1 managing director of motorsports Ross Brawn said it would be unfair to trial anything radical like that because teams further down the order are still battling for important constructors' championship positions.

F1 should try Hamilton's 'super weekend' shake up now
"There has been some talk recently about if the championship is won then we could experiment at the end of the year, but the season isn't fully settled," Brawn told Autosport.
"Haas is still in a fight with Renault [for fourth] and there are other battles further back.
"So we cannot mess about with the races. The reality is that even if the championship is finished up there [at the front] it is not finished all the way through.
"You cannot just suddenly jump in and say 'we are going to reverse the grids this week - we are going do this, we are going to do that'. It is too important."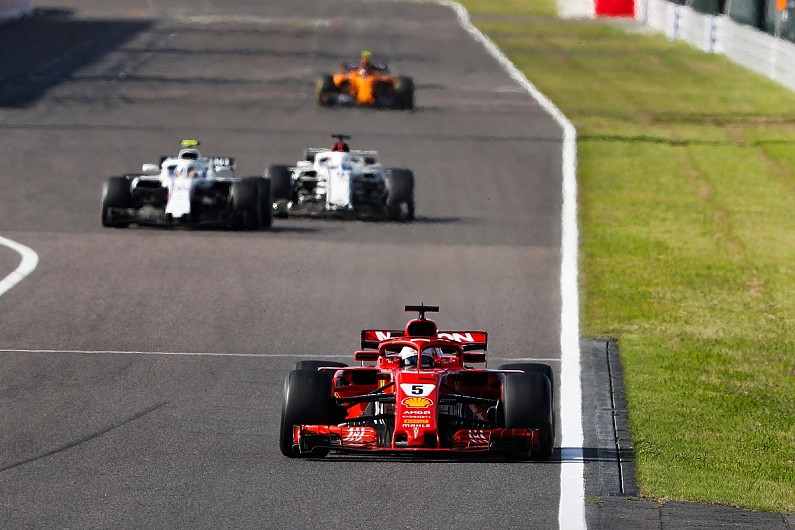 Brawn thinks that rather than test new formats on a grand prix weekend, F1 should find ways of trialling new ideas - potentially through computer simulation - to ensure that anything that does change actually works.
"A non-championship race was one idea we had, but the implications of that cost-wise and all the rest of it were really severe," he said.
"We have to find other ways to work out the impact of new rules. What would happen, for example, if you made it compulsory to have two pit stops. How would that evolve?
"We need the tools to develop it and see what happens, not just jump into it because we think it is a good idea."
Haas boss Gunther Steiner thinks there is little point in even considering experimenting with new race formats, because he believes F1 needs bigger changes.
"How many times did a Mercedes or a Ferrari start last and after five laps be in the top four?" said Steiner.
"Nothing will change with the reverse, so the reverse grid is something that sounds good but is it really good?
"To spice it up you just have to get a more level playing field. And the one way to get to that point is a budget cap.
"We don't need to do anything crazy like mixing the grids or lotteries, or how we start.
"I think that will not spice the show up because the top three teams are so much faster. Even if they start last they will still finish first.
"What we can do is just make the Mercedes 1.5 seconds slower and it will be very spicy!"