Formula 1 never seems content in its present form. It's always talking about how it can be better in the future, while it also loves to reflect on how great elements were in the past.
The progression of time does little to change this mindset, only that history shifts some of the 'boring' present events and elevates them to iconic status as the years roll by.
Just look at the Ayrton Senna and Alain Prost battle for supremacy in 1988, or the Michael Schumacher Ferrari era in the early 2000s, that are now hailed as unmissable periods for F1 - even though at the time there were some boring afternoons to sit through.
Now, as F1 owner Liberty Media evaluates a major shake-up for 2021 that it hopes can take grand prix racing to a wider audience, the focus is once again on a revolution to improve the championship.
Recent discussions in F1's Strategy Group about short-term changes to F1's points structure and its qualifying format may have failed to garner team support, but they have shown that the F1 bosses have an appetite for change.
Lewis Hamilton's recent suggestion about F1 opening itself up to the idea of a 'super weekend' format - where new ideas such as reverse grids are used at the odd event - shows that drivers are not averse to F1 breaking free of some of its shackles.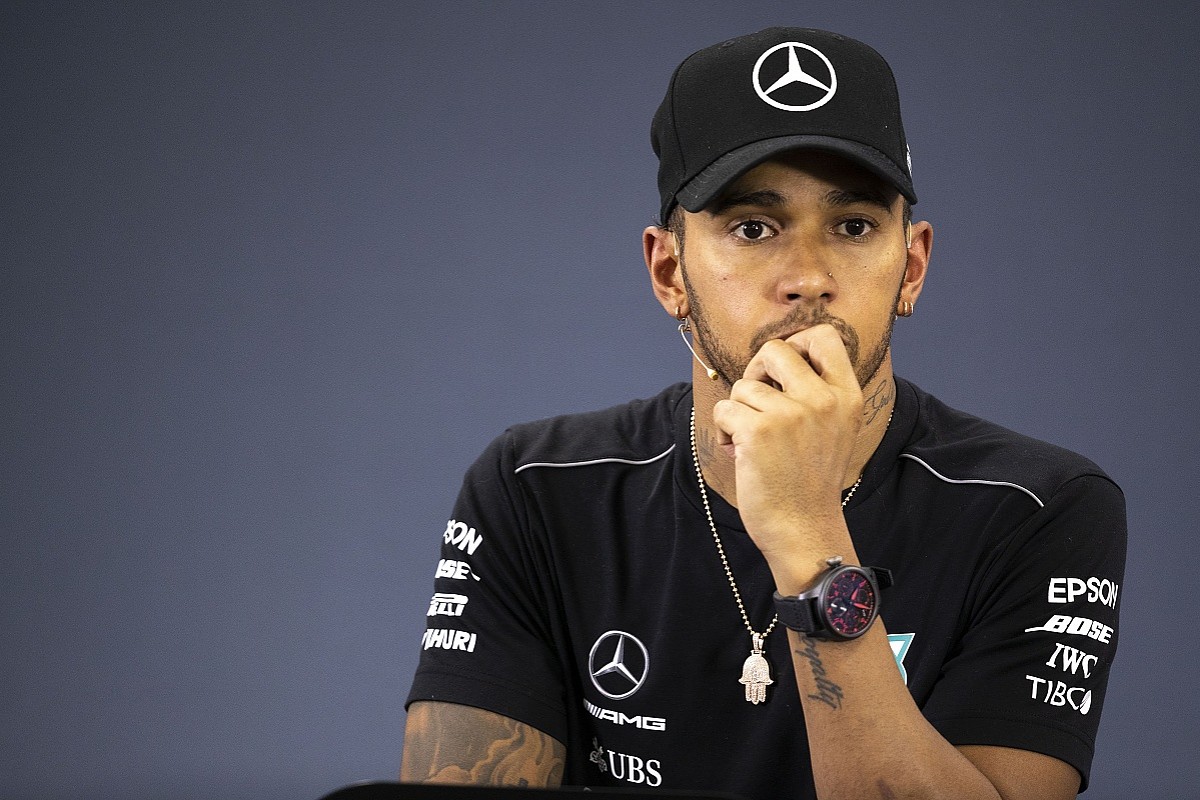 But Hamilton was not talking about a permanent revolution that did away with F1's pure tradition of the best cars and the best drivers battling it out for glory. This was about experimenting.
Reverse grids at every race would move F1 too much in the entertainment direction, but would it be wrong to try it out once to see what it was like?
"I think one of the biggest changes that needs to be made is that at the moment it is the same four days, every weekend, for 21 weekends every single year pretty much," says Hamilton.
"It needs to be dynamic. It needs to be different for certain circuits so you have a 'super weekend'. There are some tracks where the race is so boring."
It can't be argued that there is not a better qualifying system out there without experimenting. Who knows if four segments are better than three? And could a reverse grid format ever work in F1?
The problem when F1 has tried to make big changes to its format in the past to spice things up is that there has been inevitable resistance from the traditionalists, who block any evaluation of good ideas.
Or when things have been supported in some watered-down concept, they have failed to work in the real world.
Just look at the changes qualifying went through to bring the current system that is virtually uncriticised.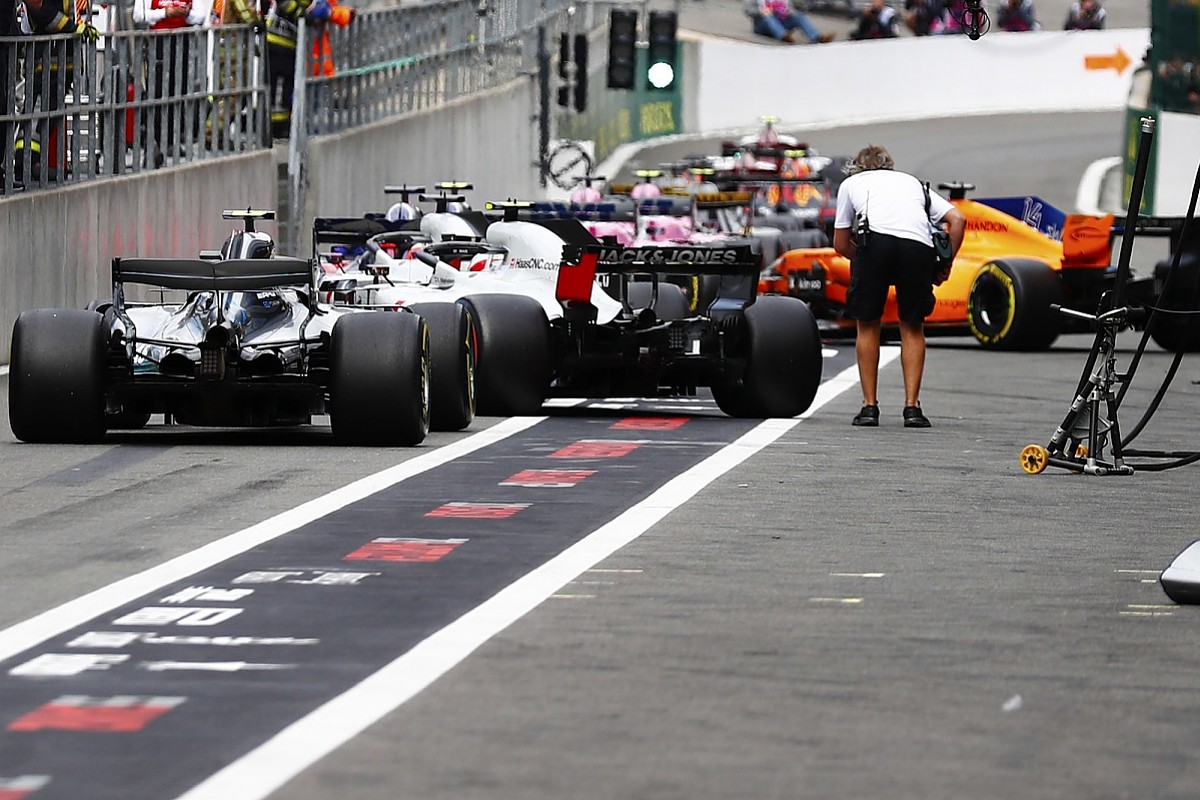 As F1 moved away from the one-hour open session, single-car shootouts seemed like a good idea in theory - where the tension of seeing drivers going individually to beat their rivals should have been enough to captivate.
But in practice it lacked the kind of drama seen in the final stages of each of the current qualifying segments - where drivers are either battling to save their skins in Q1 and Q2 or are giving it their all at the end for a shot at pole.
Yes, the current qualifying has its occasional bad moments. Just look at the farce in Russia last month where teams deliberately didn't run for tyre strategy reasons, and the impact of a raft of engine penalties has had in recent years.
But they are more a consequence of other bad rules rather than the qualifying system being at fault.
It cannot be argued that there is not a better solution out there without experimentation. For example, who is to know that four-segment qualifying is better than three? And could a reverse grid format ever work in F1?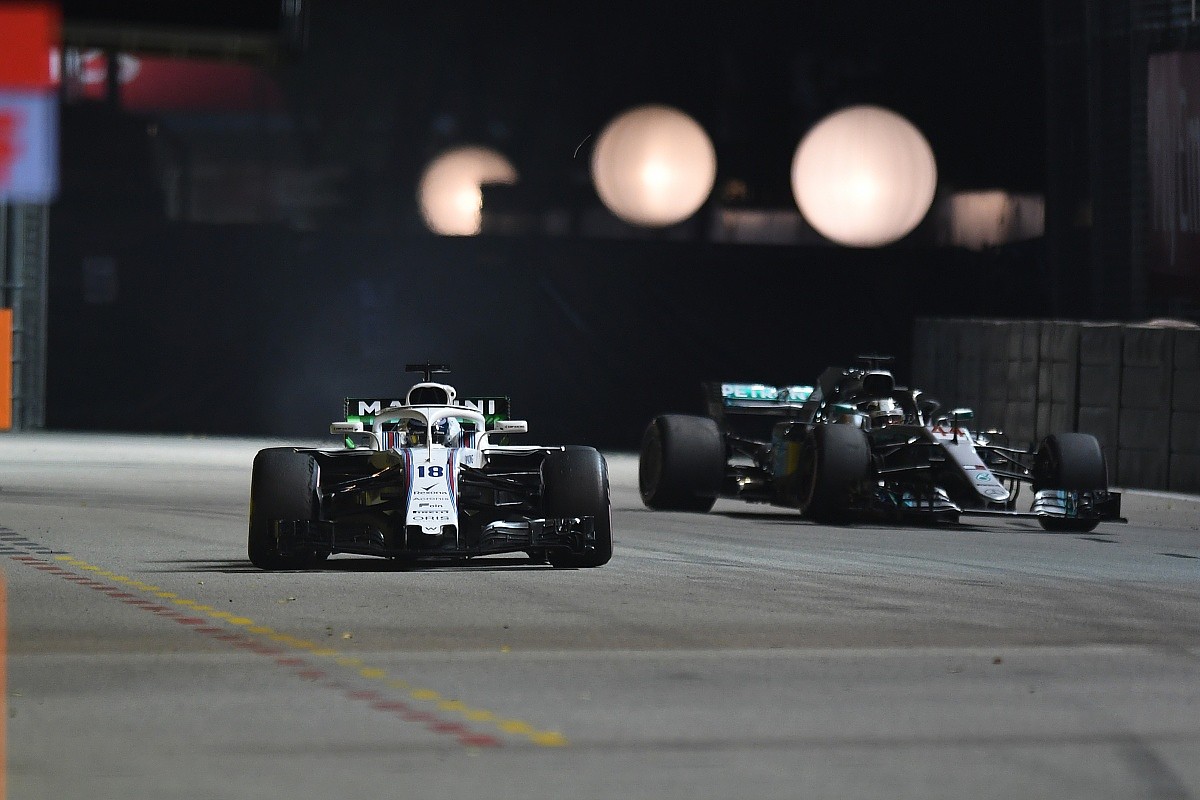 A personal favourite radical idea to decide the grid is a 20-lap Saturday race that starts in reverse championship order.
At the end of each lap, the car in last position is black flagged and takes the lowest grid slot - until there is a final shoot-out between two cars for pole position.
It sounds brilliant on paper, but how it would work in reality - and whether it entertains - is unknown. It could end up with grids being too random as well.
During the push to stop elimination qualifying in 2016, teams said they would be open to trying new formats once the world championships were settled. Why doesn't Liberty take them up on that offer now?
Fans could debate for hours about what would and would not work, but unless you actually go ahead and try things out then there is no way of knowing.
Although, of course, we were all right in predicting 2016's elimination qualifying would end as a farce...
As Hamilton edges closer to wrapping up the world championship, doesn't F1 have the perfect opportunity to experiment and try some new ideas out in the final races once everything is settled?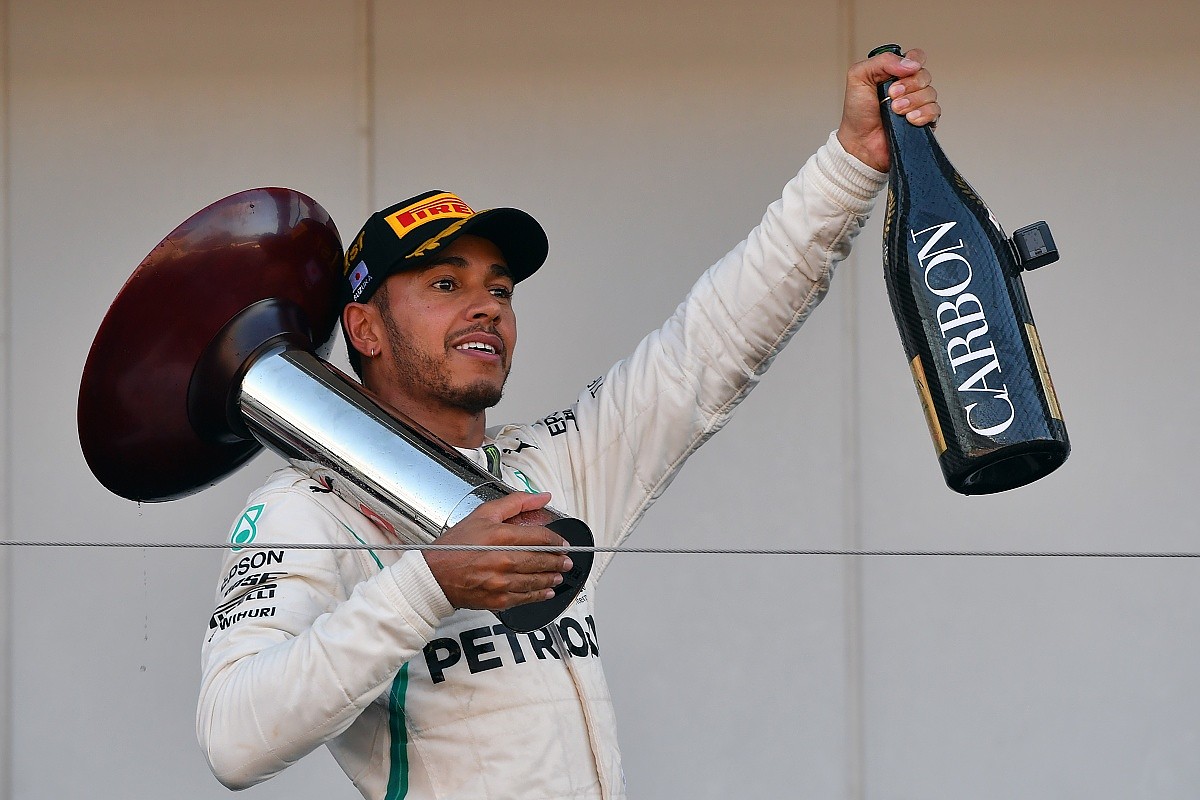 During the intense politics of the teams' push to get elimination qualifying knocked on the head in 2016, they suggested that they would be open to trying out some new format ideas once the world championships were settled.
Theoretically, it would then give them a good basis for deciding if more permanent changes were needed. So why doesn't Liberty get the teams together and take them up on that offer now?
Why doesn't it propose that if the drivers' and constructors' title are won early, then a 'super weekend' rule change should come into play for the season finale in Abu Dhabi - where some major format change is given a trial.
The Yas Marina circuit is almost certainly one of the venues that Hamilton has referred to as being one of the most unexciting of the campaign, so a bit of artificial stimulus would not go amiss.
Whether it is a shake-up of the entire timetable, a full-on reverse grid race, or a sprint race format on Saturday - let's not be frightened to try something different out for one weekend.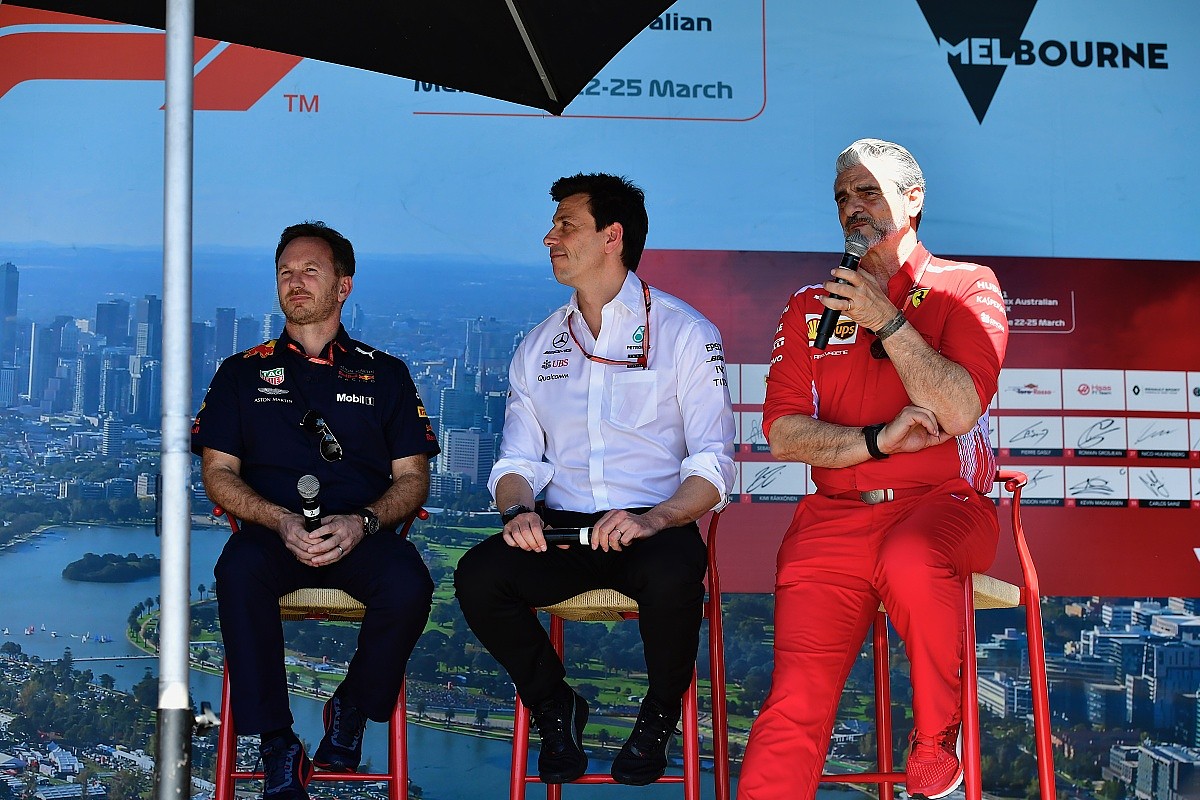 This isn't about a permanent change; it's a one-off. If it works, great, it could open the door to being rolled out on occasions in the future.
If it is a flop, what have we lost other than a bit of excitement and intrigue on a weekend when there wasn't as much to play for?
With the championships done and dusted, a 'super weekend' reverse grid/sprint race event would give fans reason to keep tuning in.
It would generate massive interest and enthuse drivers because they would know there was at least more of an opportunity to get something right and pull off a surprise result.
Back in 2016, amid the fallout from the elimination qualifying format, Hamilton had been equally outspoken about the need for some fresh injection to the format to make things interesting and more of a challenge for drivers.
He urged bosses then to try new ideas out. Only by experimenting can F1 hope to find the right answers.
"I just feel like they shouldn't be scared to try things," he said. "If the fans saw that we tried another new format and it didn't work, sure they might not like it, but they would at least know that we are trying."
His thoughts ring true two years on. So come on F1, let's not be afraid to end the season with the 'Abu Dhabi super weekend.'