Marcus Ericsson is talking with IndyCar teams as he eyes a full-time racing campaign in the United States alongside his role as third driver for Sauber in Formula 1.
Ericsson will lose his Sauber seat at the end of the season with Kimi Raikkonen and Antonio Giovinazzi forming an all-new line-up at the Swiss team.
Ericsson - a veteran of 92 grands prix starts, 76 with Sauber - will remain Sauber's reserve driver and have an ambassadorial role, but the Swede wants to continue racing ahead of a possible 2020 return to F1.
Ericsson described IndyCar as "the most attractive" option and would be keen to do a full programme including ovals.
When asked by Autosport how realistic it is, Ericsson replied: "We're talking to some teams there and I think it is a realistic target.
"We're also talking to teams in other categories as well.
"For me, I want to race in the highest level possible because I see myself coming back to Formula 1 in the future as well.
"To be able to come back to F1, I want to stay in single-seaters and fast cars.
"IndyCar is the best series to do that in."
Autosport understands Ericsson is in the frame at a team that does not require him to bring funding.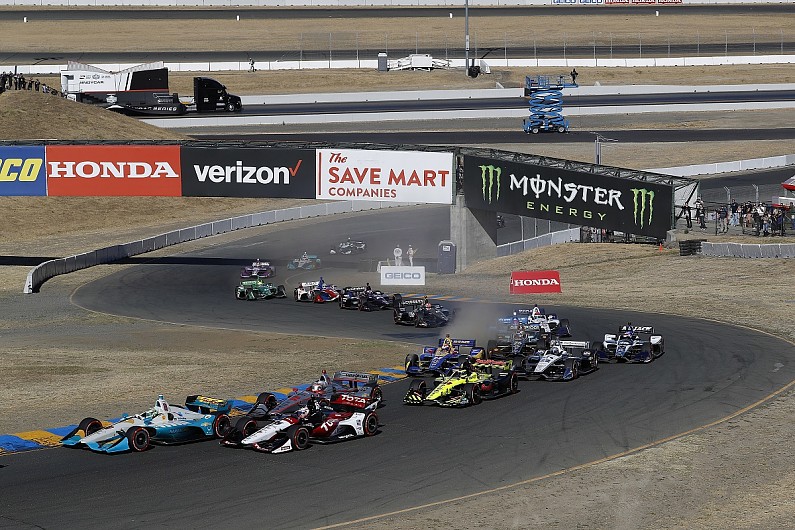 With frontrunning options limited, Schmidt Peterson Motorsports could be his best bet.
IndyCar's leading three teams Andretti Autosport, Chip Ganassi Racing and Penske have all confirmed their line-ups for 2019.
Two of the other three race-winning teams from this season - Rahal Letterman Lanigan Racing and Dale Coyne Racing - appear to be set.
However, SPM only has 2018 race winner James Hinchcliffe locked down because Robert Wickens has no return date following his horrific accident in August.
Other teams such as Carlin and Juncos Racing would require a driver to bring backing for a seat, with a similar situation likely for other outfits eyeing the series in the near future.
"I've always looked at it and thought it [IndyCar] to be really cool and the racing over there is amazing," said Ericsson.
"It looks so much fun and when you speak to other drivers or people that are over there they seem to love it, they say the racing is great, the atmosphere is great and the series is on the up."
Ericsson is unsure if we will test an Indycar before the end of the F1 season but is in no rush to firm up his 2019 plans.
He said a return to Japan, where he won the Formula 3 title in 2009, was also possible having admitted Super Formula is "also an option".
Ericsson said he would "jump" at a good opportunity to contest the Le Mans 24 Hours and although his priority is to try to stay in single-seaters, he is not assessing Formula E seriously yet.
"[FE] is definitely one of the options," he said. "It is interesting in many aspects but to stay in F1-type of driving it's maybe not the best one.
"FE is more of a career move. There are some other options that you can keep on the F1 radar and come back here."