Mercedes Formula 1 boss Toto Wolff says Valtteri Bottas's pole position means it will now be "difficult" to impose team orders in the Russian Grand Prix.
Bottas took his second pole position of the season at Sochi, with team-mate Lewis Hamilton helping secure a front row lock out for Mercedes.
Hamilton's push to extend his points advantage over Ferrari's Sebastian Vettel means there would be clear benefits in telling Bottas to help play a supporting role on Sunday.
But after Bottas secured pole, Wolff admitted it might be hard to do anything other than let the Finn go for the win himself.
"It is going to be difficult to tell him you are not allowed to race after putting it on pole," Wolff told Sky Sports F1.
"We will have the conversation tomorrow morning and let's see how the race is going to pan out."
The team orders situation is especially complicated at Sochi because the long run from the start down to the Turn 2 right-hander allows opportunities for pursuing cars to get a run on those ahead.
Wolff said there was a risk Mercedes could blow the race completely if its drivers fell behind the Ferraris on lap one.
"That is the tricky bit here because Valtteri from P3 slipstreamed them [last year] and was in the lead," he said.
"So you need to have a good start and be as wide as a Mercedes truck, and hope they are not having a good start because if not you have lost the race."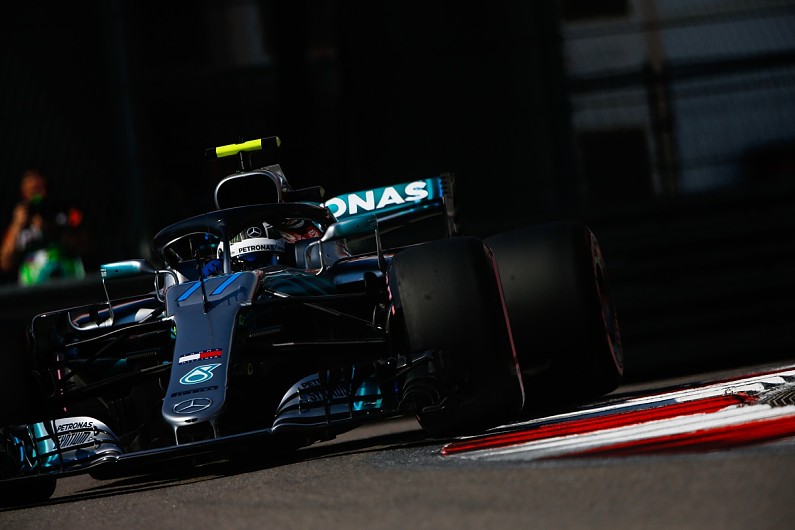 Bottas said for now his thoughts were only on going for victory on Sunday, even though he was mindful about the championship situation.
"My approach to the race tomorrow is definitely to try to win the race," he said.
"You can't have any other goal starting from pole so that is going to be the aim.
"But of course we are here as a team, we are fighting for the championship, Lewis is leading the championship and has a bit of a gap to Sebastian and a very big gap to me, so [I] always need to keep those things in mind.
"But my approach starting the race is to try to win, and we will see then how it goes."