Red Bull Formula 1 team boss Christian Horner says Dan Ticktum "sometimes engages mouth before brain" after the young driver's comments on European F3 title rival Mick Schumacher's recent form.
Ticktum, who is part of the Red Bull junior programme and the most recent winner of the McLaren Autosport BRDC Award, has featured right at the sharp end of the F3 championship battle all throughout his rookie season but looks set to miss out on the title to Schumacher.
The German racer, son of seven-time F1 champion Michael, was eighth in the standings halfway into the campaign, but a remarkable turnaround in performances - which included five wins in the last six races - has left him 39 points clear of Ticktum ahead of the final round.
The Red Bull protege caused a stir on social media earlier this week by commenting on the "interesting" improvements from Schumacher and his Ferrari-backed Prema team-mate Robert Shwartzman, and suggesting that he was losing the F3 title because his "last name is not Schumacher".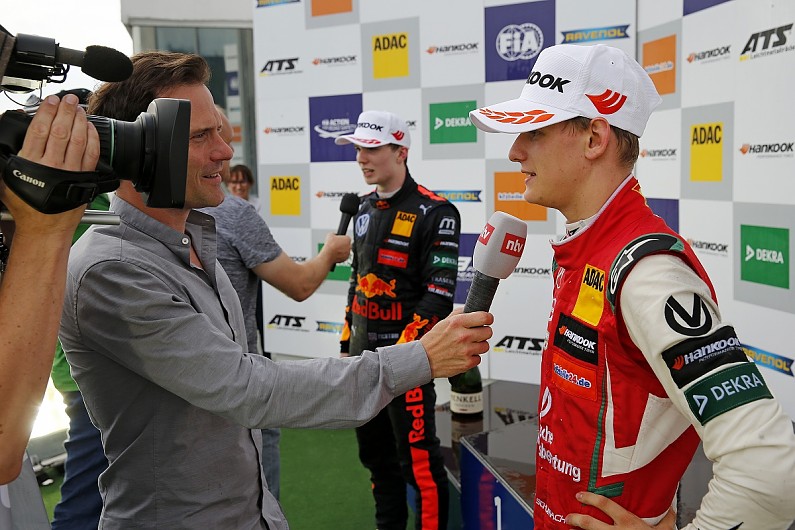 Asked about Ticktum on Friday during the Russian Grand Prix weekend, Horner told Sky Sports: "He's a character, he sometimes engages mouth before brain.
"He's a talented driver, but you know, he's got more development to do before he's anywhere near Formula 1 level.
"He's fast, but he just needs to polish off a few rough edges."
Red Bull is yet to firm up the 2019 line-up of its F1 B-team Toro Rosso, and its motorsport advisor Helmut Marko told Autosport earlier this year that Ticktum would be ready for an F1 shot next season.
However, even if the 19-year-old pulls off an upset in the Hockenheim F3 finale and snatches the title, he would not pass the 40-point threshold required for an F1 superlicence.
Schumacher, on the contrary, is already assured of qualifying for a superlicence, and F1 teams have been credited with an interest in the German, although he is widely expected to remain on the junior ladder next year with a switch to Formula 2.
"In Formula 3 Mick Schumacher is doing a great job," Horner added.
"He's been particularly dominant, they've obviously got it together the second half of the season, and he's been the man to beat."