Formula 1 will only consider having a triple-header of race weekends again if it was for a run of flyaway races, says grand prix racing's sporting director Steve Nielsen.
This year the French, Austrian and British Grands Prix all ran on consecutive weekends, with the workload and associated travel leaving teams concerned about its staff.
F1 has avoided a triple header for 2019, and Nielsen said that if it was ever required to return it would be unlikely to include European events.
Asked ahead of the Russian GP about the lessons of the triple header, Nielsen said: "I think what it taught us is that if we were to do a triple-header again - and it's not something we'd undertake lightly - it would certainly be better to do it at flyaway events rather than European ones.
"In Europe we have large hospitality units. They are unique, but constructing and deconstructing them is enormously time consuming and hugely expensive in terms of manpower, etc.
"So if we were to do something like a triple-header I think it would be at flyaways."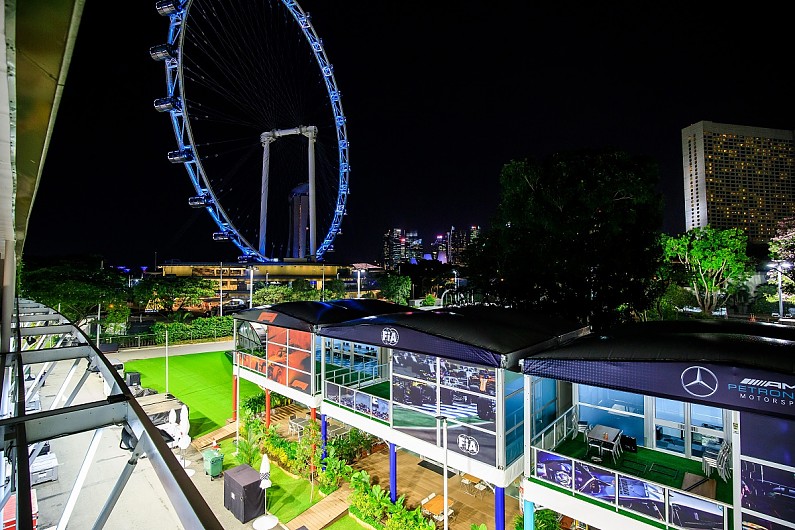 Nielsen says that the close proximity of European races does not mean that it is a better fit for a triple-header.
"While European back-to-backs probably sound simpler, they are far more complex than the flyaways," he said.
"The European back-to-backs involve taking down motorhomes, building motorhomes, fleets of trucks and all sorts of movement.
"In Europe, F1 requires nearly 300 articulated trucks. It's actually far more complex than a flyaway.
"With flyaways the distances are obviously far greater, but you're basically packing everything up and putting it all on the same set of planes.
"Formula 1 organises the movement of all the teams' freight and it's a very efficient process; the way in which the equipment moves is much slicker than at a European race.
"If you had to choose a pattern F1 is best set up for, it's ironically the long distance flyways that are the easiest in terms of logistics."